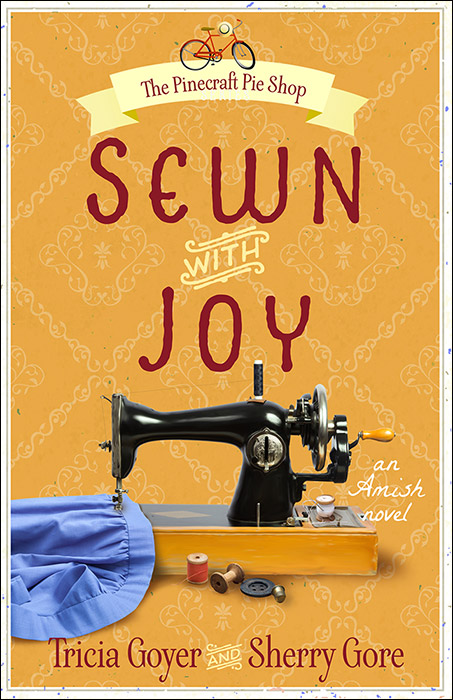 The next installment in The Pinecraft Pie Shop fiction series by Tricia Goyer and Sherry Gore is here! Like the other novels in this series, Sewn with Joy includes some tasty recipes at the end of some of the chapters. We asked our Facebook fans to vote for a recipe they'd like to try from the book:
Florida Orange Broccoli Salad
Zucchini Casserole
Country Brunch for 20
The winner is…Country Brunch for 20!
It's nice to have a recipe on hand that will feed a lot of people. And the characters in Sewn with Joy certainly have a lot of people to feed when it comes to the television crew that rolls into town! You'll find the recipe below.
Want to read the story and discover some other fun recipes along the way? Check out Sewn with Joy today!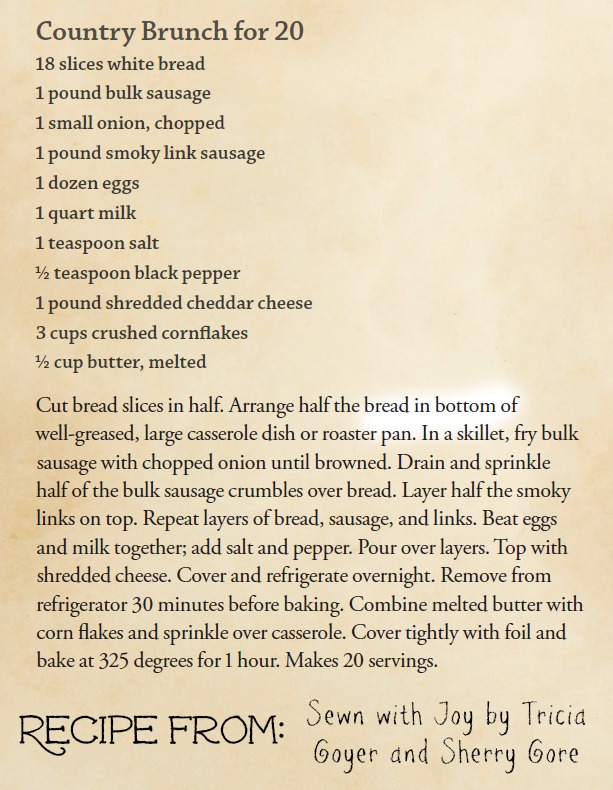 Last 5 posts by Amber | AmishReader.com