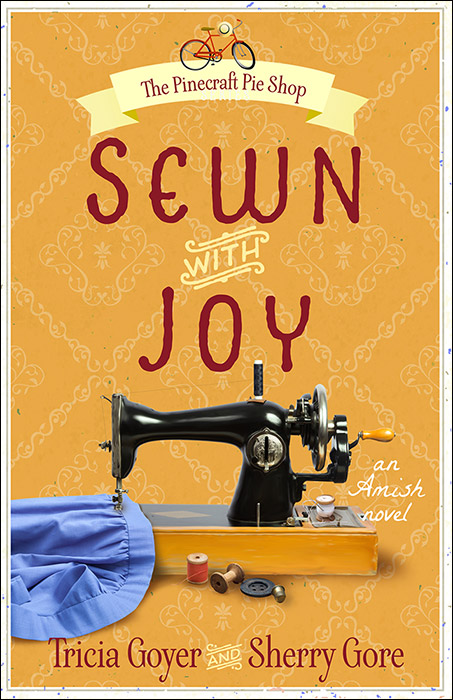 In this excerpt from Sewn with Joy, the third book in the Pinecraft Pie Shop series by Tricia Goyer and Sherry Gore, Joy Miller is delivering a birthday gift to the bishop's wife and eagerly awaiting a chance to visit with Matthew Slagel, the bishop's son (and the man she loves)…
Enjoy the preview!
***
The front door opened, and Matthew walked in. Joy found him stunning despite the fact he was sweaty and sprinkled with sawdust.
"Let me just get out another bowl." As Jeanette hurried toward the kitchen, she called back to her son. "You better wash up, Matthew, and don't forget to clean under your nails."
Joy chuckled at the chiding.
"Ja, Mem." He offered Joy a humored grin and then watched his mem retreat before hanging his straw hat on the hook by the front door. But instead of hurrying to the bathroom to wash up, he moved closer to Joy. The tenderness and care in his blue eyes caused her to squirm. His hair where his hat brim had been was pressed in a circle. His forehead was moist with perspiration, and even his lashes spiked from moisture.
Her heart hammered. Prickles moved up and down her arms as if she'd just been poked by a thousand tiny needles. "Hot out there?"
"Just a little, but I've already forgotten about the misery of it."
"Really, how?"
He offered a crooked smile and kept his eyes fixed on hers. "Oh, just seeing you makes the whole day better. I'm glad you're here. You must have been at the shop extra early to see that those curtains got done."
"I was at the shop before six and…" Should she admit she even skipped breakfast to make sure she got her sewing finished in time to see him? Her stomach offered the smallest growl. "I'm just happy it worked out. It made all the hard work worth it."
Joy dropped her chin. Matthew tipped it up with one finger and studied her face before a grin turned up the corner of his mouth. "You know how to make a man feel loved, you know that?"
Her lips parted slightly, and then closed again. In the three weeks they'd been spending so much time together, neither had used the word love. Joy had considered it. She'd believed the growing feelings she had for Matthew were love, and hoped he felt the same. But to hear the words…
***
Excerpted from Sewn with Joy by Tricia Goyer & Sherry Gore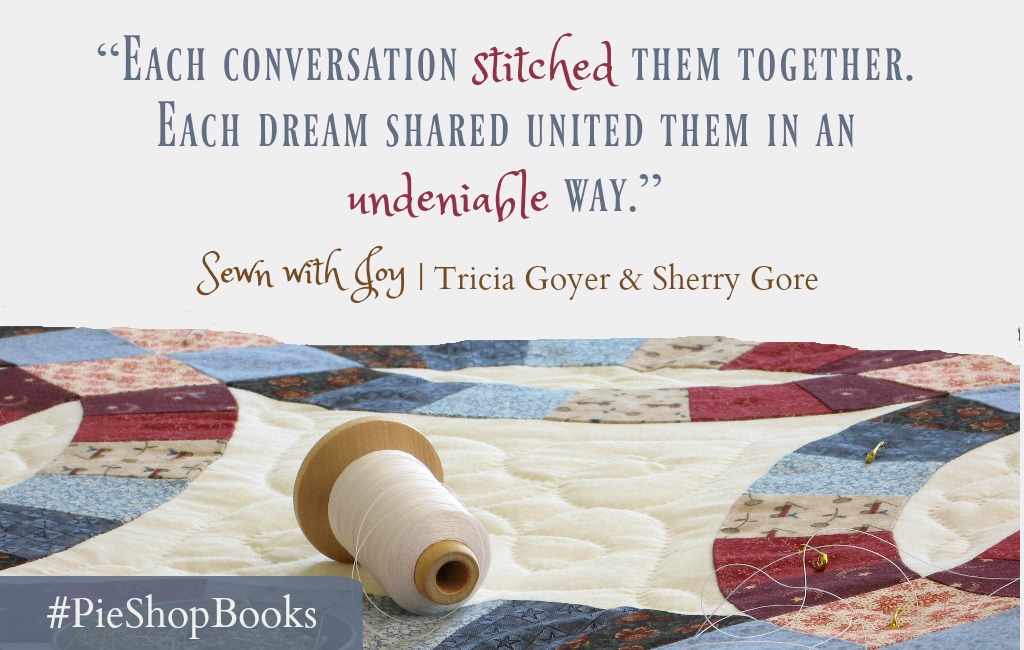 Last 5 posts by Amber | AmishReader.com