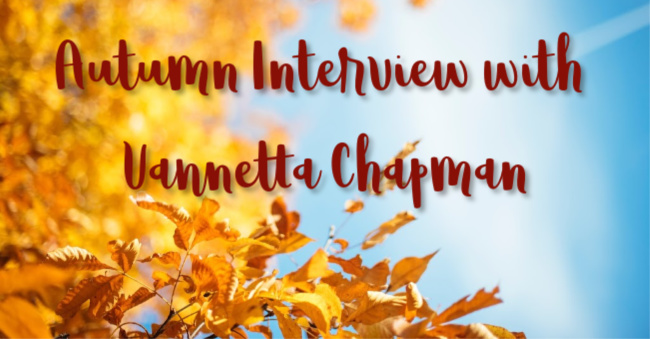 Vannetta Chapman is the author of numerous Amish fiction books, including the Pebble Creek Amish series and the Amish Bishop Mystery series. We're glad to have her here today to talk about her books, autumn, and all things cozy!
* * *
AmishReader: Welcome, Vannetta! Autumn is a wonderful time for reading heartwarming books about Amish towns or diving into cozy mysteries. Your books certainly fit the bill! Before we chat about specific titles, though, we'd love to know… What are some of your favorite things about fall? What sets this season apart for you?
Vannetta: We love to camp and hike, so that would be one of my favorite things about fall. What sets it apart for me, especially since we live in Texas, is the feeling that we've made it through another difficult summer.
AmishReader: A Promise for Miriam features an Amish schoolteacher. Describe a day in the classroom that would delight Miriam's heart…
Vannetta: I love the scene where the children are making Valentine's Day cards. I remember doing that as a child. It's such a simple thing to write a note, but it can really lift someone's mood.
Photo: An Amish schoolroom in Wisconsin
AmishReader: A Home for Lydia features some cabins by a river, which makes for a perfect summer setting, but could also be a great autumn retreat. What kind of research went into the backdrop for this particular book? And what's been one of your favorite fall outings or vacations?
Vannetta: We visited Wisconsin before I wrote this series, so I was able to see some beautiful countryside—and also a few tumbling-down old structures. It was easy to envision such a place coming to life with care and devotion. One of my favorite fall outings was a Fall Foliage Tour we took in the northeast one year. We traveled through upper state New York, Vermont, and New Hampshire. We were able to see a lot of historical places as well as some beautiful parks and farms.
AmishReader: Sounds delightful!
Tourist season in Amish country includes the colorful part of fall, as the main character notes in A Wedding for Julia. Have you been to Amish country in autumn? If so, what was your experience like?
Vannetta: I have been fortunate to visit Amish communities in Indiana, Ohio, Pennsylvania, Wisconsin, Colorado, and Oklahoma, and yes—some of those visits took place in the fall. By definition, most Amish communities are rural places. We found each to be unique and beautiful.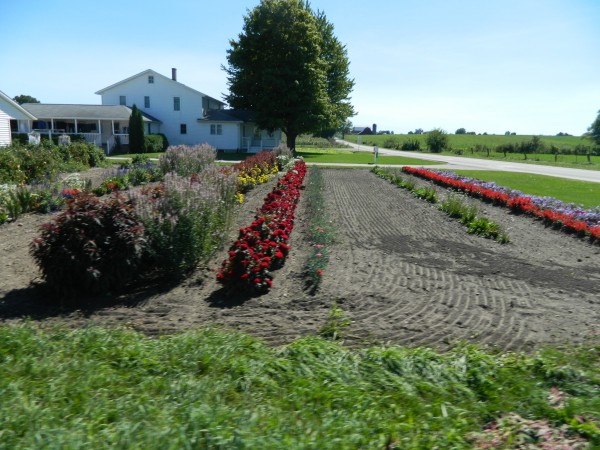 Photo: An Amish farm in the fall in Middlebury, Indiana
AmishReader: Switching gears from Amish romance to Amish suspense… What do you think makes fall the perfect season for reading mysteries?
Vannetta: I read all the time. Some friends were teasing me this weekend because I'm such an avid reader, but it's not unusual for me to read 2-3 books a week. So you know my answer to your questions is going to be—any time is a good time to read a mystery! If you're wearing a sweater and savoring a cup of hot coffee or tea, all the better.
AmishReader: Great point!
Tell us a bit about the hero from your Amish Bishop Mysteries series. What would autumn look like in his neck of the woods? How would he enjoy spending a fall evening?
Vannetta: The Amish Bishop series takes place in Monte Vista, Colorado, so the fall would be full of color and also somewhat cold. I think Henry would enjoy spending his evening with his little dog at his feet, a book or Bible in his lap, and a steaming mug of coffee with one of Emma's homemade treats.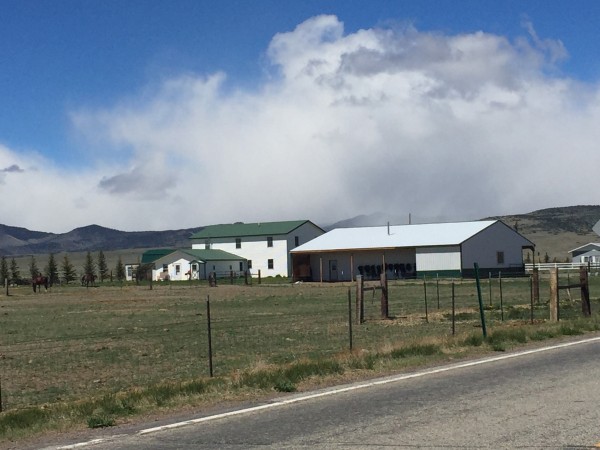 Photo: An Amish farm in Monte Vista, Colorado
AmishReader: Just for fun, since your Amish Bishop Mysteries books have recipes at the end… What's your favorite thing to bake or cook in the fall?
Vannetta: I'm learning how to make homemade granola bars. I don't have a recipe, per se, but I'd love to hear what our readers like in their snacks. So far, I have oats, almond butter, honey, cranberries, walnuts, and almonds. What else should I include?
* * *
Vannetta Chapman writes inspirational fiction full of grace, including romantic suspense and Amish romance novels. Chapman was a teacher for 15 years and currently writes full-time. She lives in the Texas Hill Country with her husband, pets, and a herd of deer.
Visit her at www.VannettaChapman.com.
*The three Amish country photos in this post were provided by Vannetta Chapman.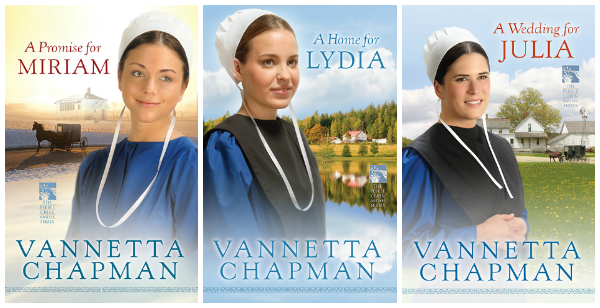 Purchase the Pebble Creek Amish series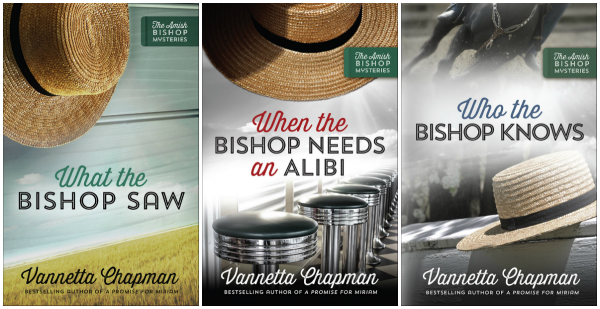 Purchase the Amish Bishop Mysteries series
Last 5 posts by Amber | AmishReader.com