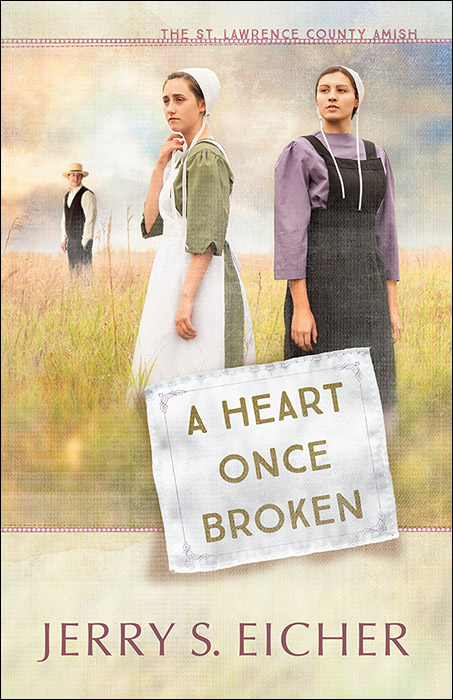 In this excerpt from A Heart Once Broken, the first book in a brand-new series by Jerry Eicher, Rosemary Beiler gets her chance to serve at a wedding alongside the handsome Amish man she admires: Ezra Wagler.
Enjoy the preview!
***
Rosemary's mind drifted to the future. What would it be like to have a conversation with Ezra right after saying the wedding vows with him? The thought left her dizzy, and Rosemary tried to focus on the faces around her. Lydia and her cousin Enos had the table at the other end of the barn. Lydia noticed Rosemary's glance and waved. Rosemary waved back.
"You're doing very well today," Ezra said when they paused to catch their breath.
"You're just saying so," Rosemary said.
"You've said that twice now," he scolded. "I mean what I say."
"Thanks." Rosemary tried to smile. "I'm trying, and I'm grateful for the opportunity to work with you." There, she had said the words.
Ezra appeared pleased, but no doubt he was used to such compliments. Didn't both of the Troyer cousins shower him with attention?
"You undersell yourself," Ezra said, as if he read Rosemary's thoughts. "You shouldn't, you know."
"Stop saying such things," Rosemary responded, her gaze on the floor. "You're embarrassing me."
Ezra chuckled. "Get used to it. You're old enough to hear such true things about yourself."
Rosemary gave him a quick glance. "I'll try." Now she had turned bright red again.
Ezra's chuckle grew deeper. "And you have plenty of spunk."
"Do you like spunk?" Rosemary asked without thinking. "I'm sorry, Ezra. I had no right to ask such a bold question."
Ezra laughed. "There's nothing to be sorry for. I love the way you are. You have nerve, for one thing. You'll go places. As they say, the early bird gets the worm."
"So now I'm a bird?" Rosemary pretended to frown.
"A pretty bird." Ezra's eyes twinkled.
"Ezra, don't," Rosemary said, wishing he'd say it again.
Ezra smiled and whispered, "Come, Rosemary, it's time to serve dessert."
He said her name with such tenderness that Rosemary had to look away.
***
Excerpted from A Heart Once Broken by Jerry Eicher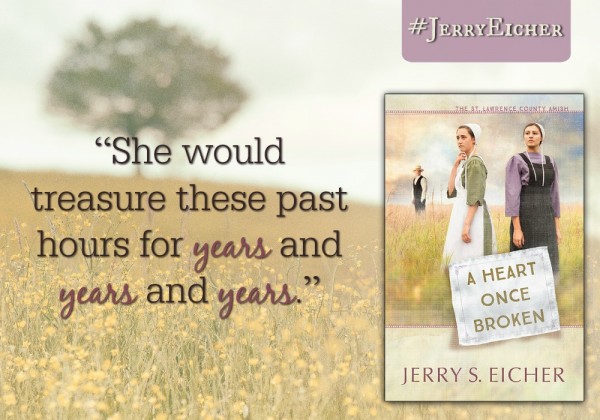 Last 5 posts by Amber | AmishReader.com