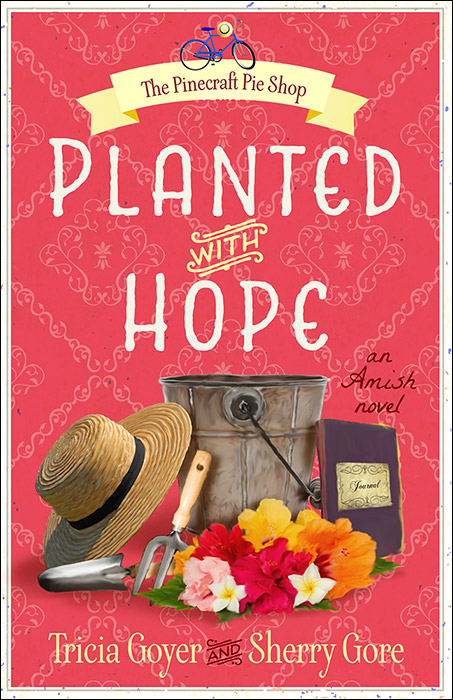 In this excerpt from Planted with Hope, the second book in the Pinecraft Pie Shop series by Tricia Goyer and Sherry Gore, widower Jonas Sutter and his young daughter, Emma, join Hope Miller for a gospel sing…
Enjoy the preview!
***
They listened to the music for nearly an hour. Jonas hadn't seen Emma so peaceful for quite some time. When the music finished they decided to walk down to Pinecraft Park. They talked about winters in Kentucky and Ohio as they walked. They talked about what their homes were like. Hope talked about her garden.
"Emma, when I was your age I used to pick a tin pail full of cherry tomatoes, washing them off under the cool water from the spring pump and then sitting under the tall maple tree and eating them all. I kept the heirloom seeds from those tomatoes. They were as old as the tree itself. Maybe older."
Emma wrinkled her nose and skipped ahead. "Yuck, who wants to eat old tomatoes?"
Jonas chuckled and shook his head, but he didn't explain. They seemed so content walking along like that.
"My grandfather once told me that our garden had been tended in the same plot since before the Civil War." Hope sighed as her arms swung at her sides. "I felt part of something there—part of history, part of the heritage. And I sensed I was meant to tend that garden."
Hope went on to share about her dat's illness and their move.
"And here?" Jonas dared to ask. "You don't feel the same about gardening?"
At the word gardening Emma reached up and took his hand, squeezing it. She glanced up at him and winked. Jonas smiled back, knowing their secret was safe.
Hope lifted her hands in the air in defeat. "Here, for so long, I felt like an imposter. The soil is an enemy. The sun a weapon."
"Those are strong words."
Hope cocked an eyebrow. "Have you tried to plant anything here?"
"No." Jonas shrugged. "But I have a feeling, Hope, that under the right conditions you'd be able to get a garden to grow… no, make that flourish."
She tilted her head and looked at him. She opened her mouth to say something, but then closed it again. Had she been about to tell him about the garden behind Me, Myself, and Pie? And if so, what stopped her from saying anything?
Give it time. Give her time. The words blew into Jonas's mind like a soft ocean breeze. Time? He didn't have much of it. As soon as the school year was finished in Pinecraft he'd be heading home.
The music played, and Emma started clapping along, but Jonas's mind wandered. Would there be enough time to see if anything special was growing between them?
***
Excerpted from Planted with Hope by Tricia Goyer & Sherry Gore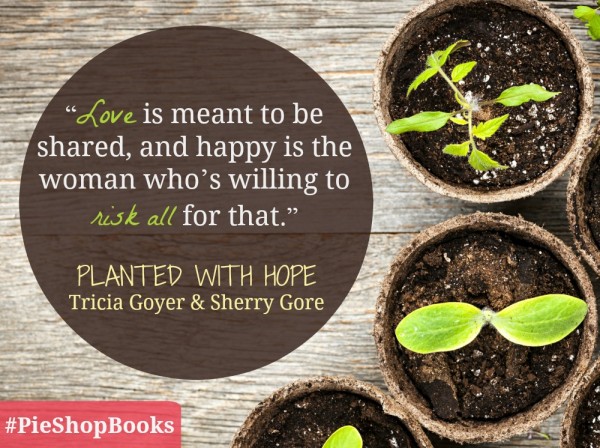 Last 5 posts by Amber | AmishReader.com