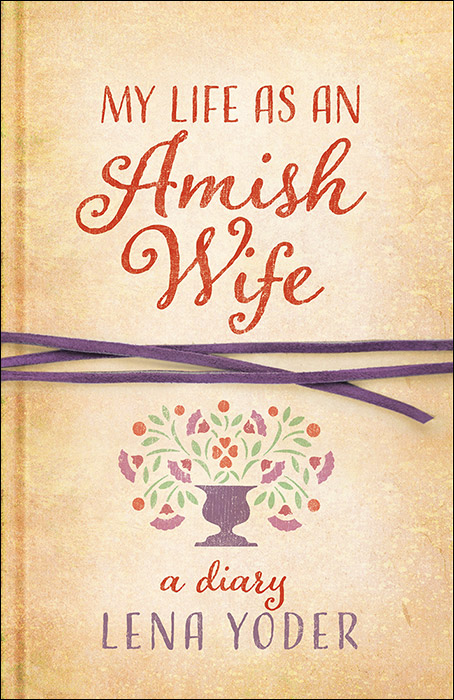 My Life as an Amish Wife is a diary by Lena Yoder, Amish born and raised. She shares anecdotes and thoughts from a seven-year period in her life. Each year of the diary is divided into the four seasons—and this excerpt comes from Fall of Year 4. (To read an excerpt from Fall of Year 1, click HERE.)
Enjoy this special peek at a day in the life of an Amish wife!
* * *
Duties continue to call. This week I baked a double-batch of pumpkin whoopee pies. Poof, those were gone! I'd also doubled the frosting recipe and had a lot left over. Now this morning Brian [one of Lena's sons] suggested I bake Little Debbie cookies and use the leftover frosting. I thought it was a good suggestion. I think I will appease him. He needs to till the garden for me today, so he will be hungry as always. I can't imagine having several adolescent boys to feed and clothe. It would be interesting, though.
There are dishes to put away, peaches to peel, ironing to do, tomatoes and cucumbers to bring in from the garden, dresses to lengthen for Karah, Emily, and Jolisa [three of Lena's daughters]. The list goes on from one day to the next. I love my calling.
Karah, Emily, and Jolisa have been on a card-making frenzy. They spend a lot of time at the table on our porch cutting, pasting, stamping, and conversing. They dream of having a card-making business. They actually did get to sell some, thanks to grandparents, aunts, and friends.
I remember as a young girl dreaming of making and selling all kinds of things. Some of these dreams actually materialized and proved to be profitable. Lemonade sales were my first business. Busloads of tourists would come to my grandmother's quilt shop, and I'm guessing some people drank lemonade who didn't even like it. Who could refuse a chubby, dimple-cheeked little girl's lemonade all the way out in the country with no other customers in sight? It was fun.
* * *
Excerpted from My Life as an Amish Wife by Lena Yoder
You can order the book now on the Harvest House website or from your favorite book retailer!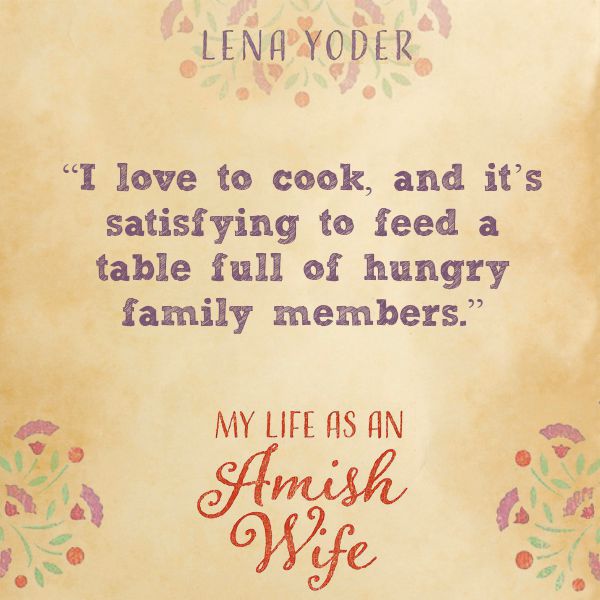 Last 5 posts by Amber | AmishReader.com