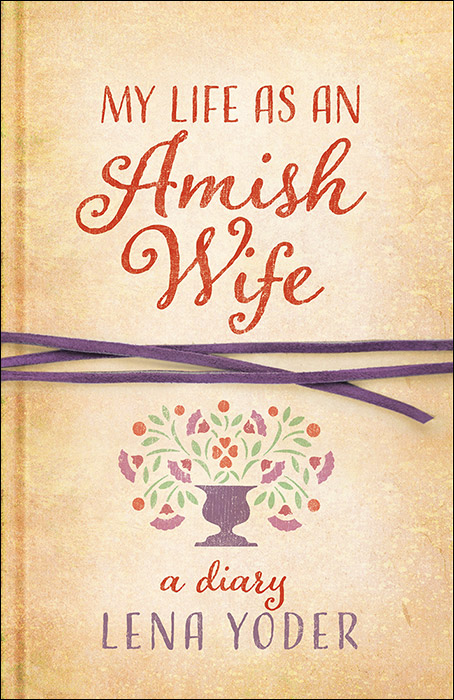 Lena Yoder and her family are part of the Old Order Amish Church. Today we're taking a peek at one of her previous Christmas Day celebrations in this excerpt from My Life as an Amish Wife: A Diary…
* * *
It's Christmastime, and I love the sounds of the season. Singing these old hymns is soothing to my mind and body. They bring peace to my soul. The news of Jesus' birth is as precious now as it was more than 2000 years ago. Jesus is alive!
Our Christmas church services are much the same as any other Sunday. Of course, the Christmas story from Scripture is used. Instead of our usual lunch of peanut-butter spread, jam, pickles, red beets, ham, cheese, and cookies, we have a "carry in lunch" we all enjoy. The people who host that day provide ham and pots of chicken noodles. Scalloped potatoes, vegetables, salads, Christmas Ribbon salad, and pies are brought in by everyone else. Sometimes we sing Christmas hymns in the afternoon; other times we visit with everyone before heading home filled to the brim both spiritually and physically.
Hosting Wayne's [Lena's husband's] family Christmas is a highly anticipated event. With close to 100 people, including his mom and dad, siblings, grandchildren, and greats, it takes a bunch of tables and chairs to accommodate everyone. Everyone comes with arms overloaded with food and games.
We fry pans of cornmeal mush, make breakfast quiches or casseroles, and cook biscuits, sausage gravy, tomato gravy, hash browns, ham and sausage, fruits, and pastries. We provide the meat and drinks, and the rest is provided by family members. It takes a lot of coffee and hot chocolate too.
After eating brunch around 8:30, we usually all sit down to sing Christmas carols. Sometimes we play a type of Bingo with Christmas gifts, but oftentimes we don't give gifts because each family shares gifts in their own home. The rest of the day is spent in fellowship and playing games.
In the afternoon, tables are laden with all sorts of homemade candies, fruits, vegetables, dips and snacks. Anything imaginable is there. We go home knowing we won't be needing supper—only exercise and water.
A day well spent creating memories and staying bonded with the extended family.
* * *
Excerpted from My Life as an Amish Wife by Lena Yoder
You can order the book now on the Harvest House website or from your favorite book retailer!