Article by Georgia Varozza
A great part of celebrating Thanksgiving is all the delicious food. I love when my family sits down to enjoy the feast I've prepared. And since I love to cook, there's always more food than we can possibly eat. (And believe me, we give it our best try.) The happy result? Thanksgiving leftovers!
Many families—mine included—have a ham and a turkey at Thanksgiving. There are many recipes out there for leftover turkey, but not as many, it seems, for leftover ham. So I'm going to share a recipe with you here that might just help. Easy. Delicious. Perfect for a cool fall day.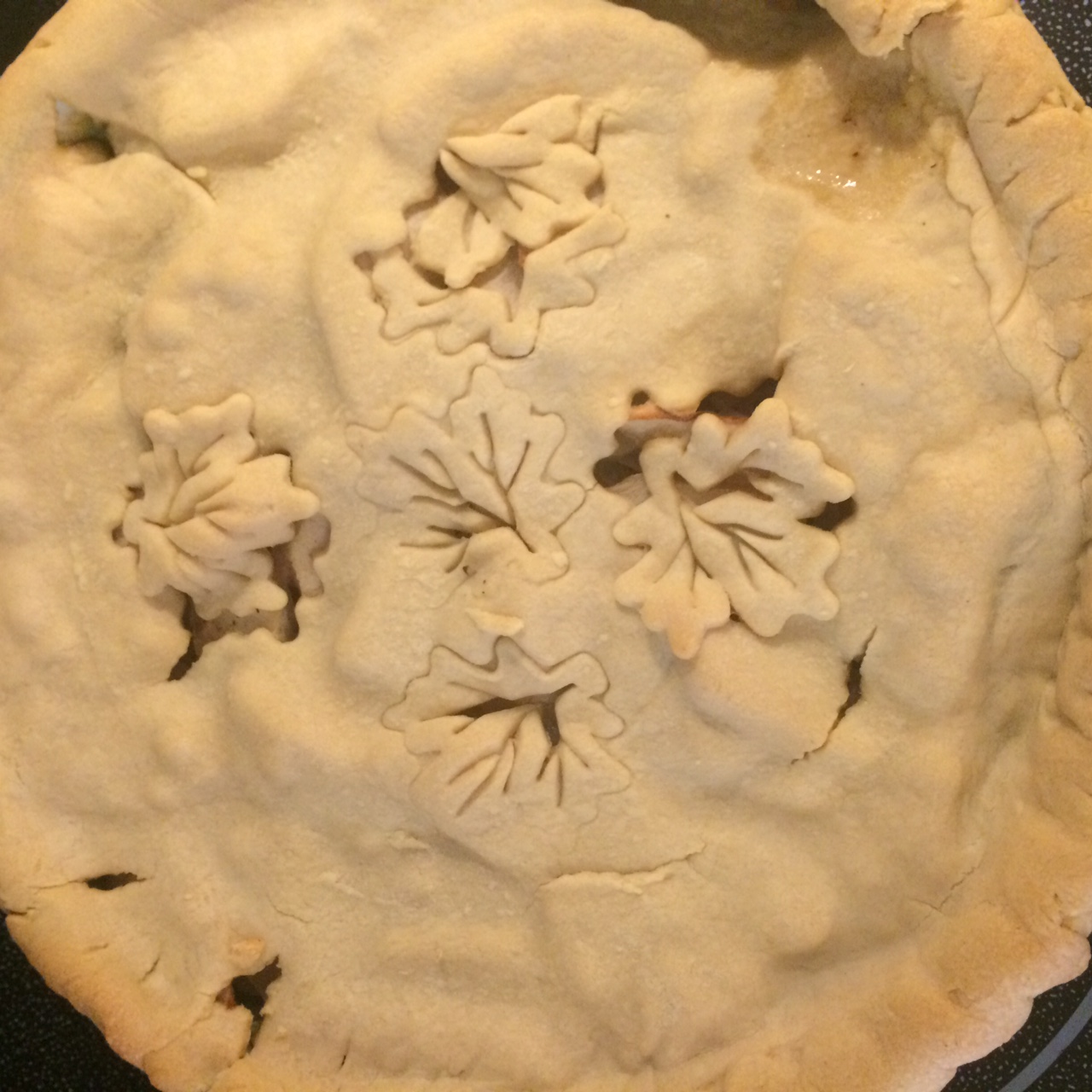 Ham, Potato, and Apple Pie
1 lb. potatoes, peeled and thinly sliced (about 3 good-sized potatoes)
½ tsp. dried sage (I usually use a bit more)
½ tsp. ground nutmeg (I usually use a bit less)
3 cups diced, cooked ham
1 medium onion, thinly sliced
1-2 cooking apples, peeled, cored, and sliced
1¼ cups chicken broth
pastry for single crust pie
Preheat oven to 425º. Butter a deep dish pie dish (the kind you would use for a pot pie).
Layer potatoes in the bottom of the buttered dish. Season with a bit of pepper if desired, and some of the sage and nutmeg. Next, layer the ham, then the onion, and last of all the apples. Pour broth over the layers and then finish by sprinkling on the remaining sage and nutmeg and a bit more pepper if desired. (Note that you don't need to add any salt because the ham and broth are salty enough.)
Roll out pastry and make several slashes with a knife or use a decorative cutter so steam can escape while baking. Fit pastry over pie, sealing and fluting the pastry to the edge of the dish.
Bake at 425º for 10 minutes and then turn down temperature to 350º and bake for about 40-45 minutes longer or until the pastry is golden. The juices will be thin like broth, which is unusual for pot pies.
Now the only thing left to do is enjoy!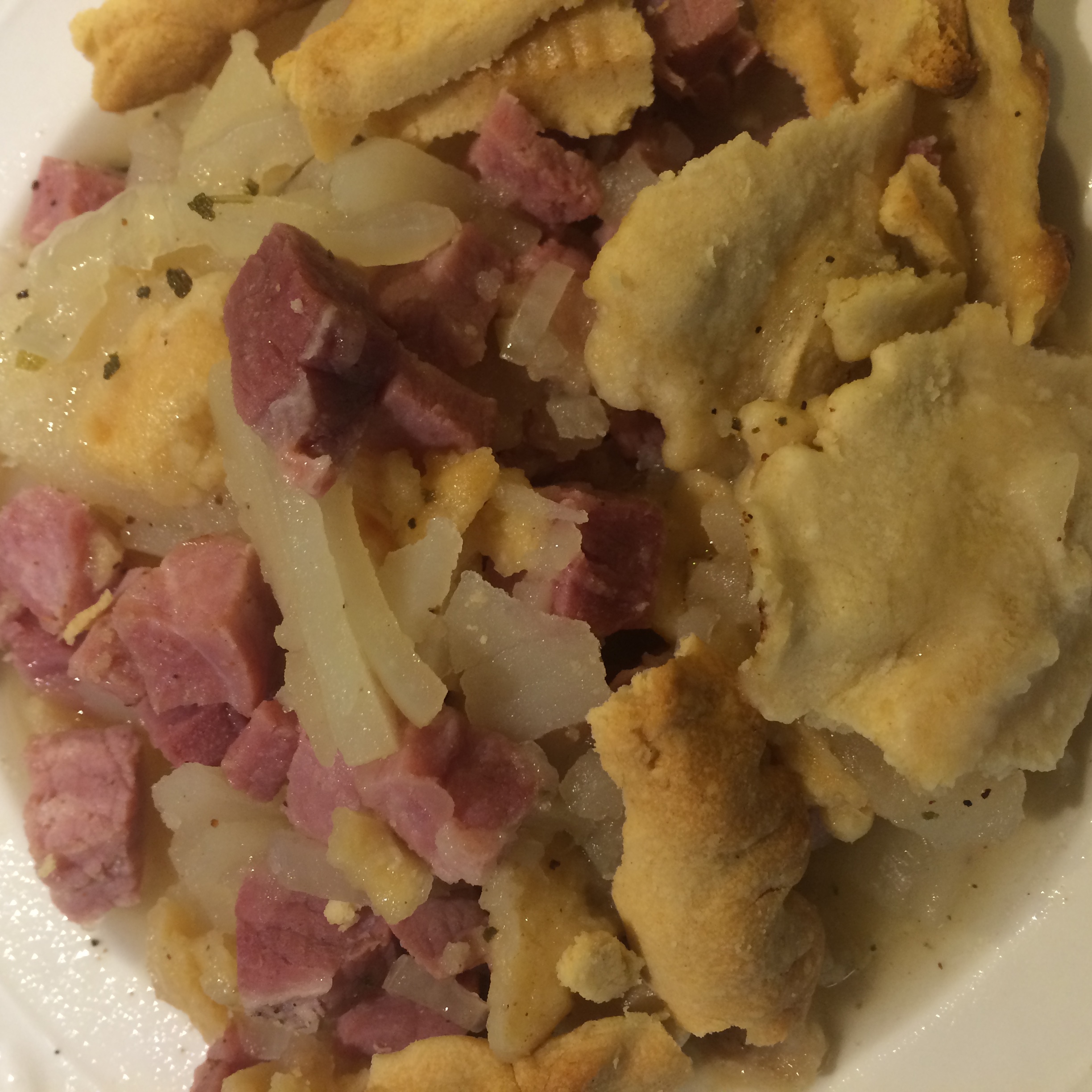 * * *
Georgia Varozza, author of the popular Homestyle Amish Kitchen Cookbook (more than 70,000 copies sold) and 99 Favorite Amish Recipes, enjoys teaching people how to prepare and preserve healthy foods, live simply, and get the most from what they have. Visit her online and discover more recipes at www.georgiaplainandsimple.blogspot.com.
Last 5 posts by Amber | AmishReader.com