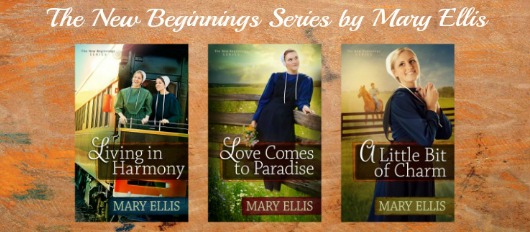 My New Beginnings series follows the lives of three sisters who lose their parents in a devastating house fire. I have been intrigued by the exodus of Old Order Amish out of Lancaster County, Pennsylvania and to a lesser extent, Holmes and Wayne Counties, Ohio. The Amish are searching for lower taxes, fewer tourists, and more plentiful but cheaper farmland. My fictional sisters go in search of love and fresh starts. Although I live within an hour of the largest population of Amish in the country, I learned that a writer should visit the area she plans to write about, especially when it comes to Amish fiction.
For book one, Living in Harmony, which won the Lime Award for Excellence in Amish Fiction for 2012, I traveled to Maine. For book two, Love Comes to Paradise, which won the 2013 Lime Award, I traveled to central Missouri to research the Amish who live in tornado alley and thereby have to deal with some rather erratic weather patterns. For my third and final book in the series, A Little Bit of Charm, I headed south into famous Bluegrass Country…
I studied the Old Order Mennonites of Casey and Barren Counties, Kentucky as research for A Little Bit of Charm. I traipsed up and down back roads looking for horses and buggies and for those who prefer a slower pace of life. I stayed at the home of my best friend in Somerset and took her granddaughters along to keep me company. During Amish interviews, the girls received a priceless education that surpassed anything found in textbooks. And having them along opened plenty of doors and lowered people's defenses. Who could resist three adorable kids?
My heroine is Rachel King, who has watched both of her older sisters find happiness with husbands who adore them. Rachel yearns for a job and a little romance in her life—not necessarily in that order. Her Old Order Mennonite cousin lives near a Thoroughbred stable in Kentucky, and working around beautiful horses has always been Rachel's dream. She moves to the quaint town of Charm to make a home with Sarah and her husband, Isaac. When a job at Twelve Elms Stables opens up unexpectedly, it seems as though God has answered Rachel's heartfelt prayers.
When she meets Jake Brady, one of the owners of Twelve Elms, her life becomes complicated. He's attractive and charming, and his interest in her is flattering. But he's also English as well as her boss. And Rachel worries that Jake's trust in God isn't central to his life in the way it should be. When Amish men she meets at church and singings start pursuing her, Rachel has important decisions to make. What does a young woman do when her heart puts her faith in jeopardy?
While writing A Little Bit of Charm, I found my characters growing and changing almost of their own accord. And as any hard-working writer will attest, when your characters wish to make your job a tad easier, you go ahead and let them.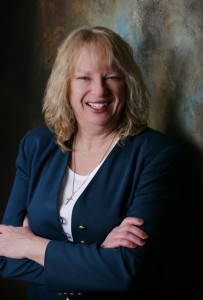 Mary Ellis grew up near the Amish and fell in love with them. She has now written ten bestselling novels set in their communities. When not writing, she enjoys gardening, bicycling, and swimming. Before "retiring" to write full-time, Mary taught school and worked as a sales rep for Hershey Chocolate. She can be found on the web at www.maryellis.net or on Facebook.
Last 5 posts by Amber | AmishReader.com