If you've been a part of our Amish Reader community for a while, then you're bound to be familiar with the name of Vannetta Chapman. She's written quite a few articles for this blog, sharing about Amish fiction and her book research. Today, Vannetta is here to talk with us about her unique take on Amish fiction, what she especially loves about Amish culture, and more! So pull up a chair, grab some fresh peach muffins, and get to know Vannetta: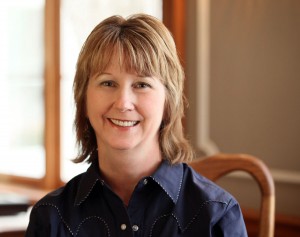 Vannetta Chapman holds a BA and MA degree in English and has published over one hundred articles in Christian family magazines, receiving over two dozen awards from Romance Writers of America chapter groups. She discovered her love for the Amish while researching her grandfather's birthplace in Albion, Pennsylvania. She published a novel with Abingdon Press called A Simple Amish Christmas in October of 2010. Her first Quilt Shop Murder Mystery, Falling to Pieces (Zondervan) was released in September of 2011 and received the 2012 Carol Award for best mystery. She currently lives in the Texas hill country. Visit Vannetta online at www.vannettachapman.com.

We're glad to have you as our guest today, Vannetta! Tell us, what got you started writing Amish fiction?
Vannetta: My agent asked me to write an Amish book. At first I told her "no," because we have only one very small Amish community in Texas. But she convinced me that it was something I could research, learn about, and visit the communities. I sure am glad that I followed her advice!
With so many Amish-themed books out there, how do you keep your stories fresh and unique?
Vannetta: I don't think of my stories as Amish books. I think of them as books of hope that focus on God's grace and are placed in an Amish setting. The Amish culture helps us to look at a topic without many of the usual distractions. So for instance, my upcoming release is about miracles. Do we believe in them? Do they still happen? Why do they happen some times but not other times? By looking at this topic in an Amish setting, we're able to peel away a lot of the things that cloud the issue and take a good look at the Scripture and our faith.
Can you share one surprising thing you've learned while researching the Amish culture?
Vannetta: That they're actually very friendly to "outsiders." I didn't expect that at all. I've had so many Amish folk invite us in for a cup of coffee—their hospitality is very genuine. That was very different from what I had read in the literature.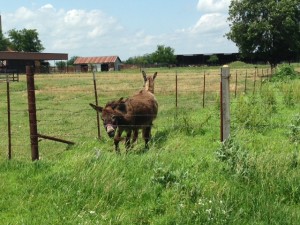 What's one of the things you appreciate most about the Amish lifestyle?
Vannetta: I appreciate the way they educate their children. As a 15-year teacher myself, I'm amazed that they are able to continue with a one room schoolhouse teaching-model, and that it works very well for them. I believe there is a lot our current educational system could learn from studying these basic ideas which were once prevalent in mainstream society.
How do Amish fiction and mystery genres work together?
Vannetta: I think adding the mystery genre to an Amish story helps to emphasize that the Amish have problems like everyone else. It's how we respond to those problems—as individuals and as a group of Christians—that speaks to our faith and our witness. Plus mysteries are fun! They keep the reader guessing and add a bit of tension to the storyline.
What's the latest in your publishing news? Any upcoming releases our Amish Readers should add to their TBR piles?
Vannetta: My second mystery in the Amish Village Mysteries will release in December, Murder Tightly Knit. This is a fun story in that it looks at the similarities and differences between Amish and survivalists. My upcoming romance is Anna's Healing, which I spoke about earlier. It will release a year from now, and begins my Plain & Simple Miracles series. These stories are set in Oklahoma. I had a wonderful time researching this community, and I think that readers will enjoy this very different storyline.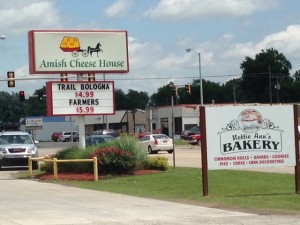 When you're not busy writing, which types of books do you most enjoy reading?
Vannetta: I read everything—if someone recommends it, I'll usually give it a try. So my TBR pile contains everything from Christian fiction, to mainstream suspense, to YA books. There's even a biography or two thrown in there. I am an avid reader and always have one close by in case I have a few free moments.
Thank you for taking the time to visit with us, Vannetta! 
Amish Readers, which of Vannetta's books have you read, or which ones are you most excited to read? You can view her full book list HERE.
Photos from Amish country courtesy of Vannetta Chapman.
Last 5 posts by Amber | AmishReader.com