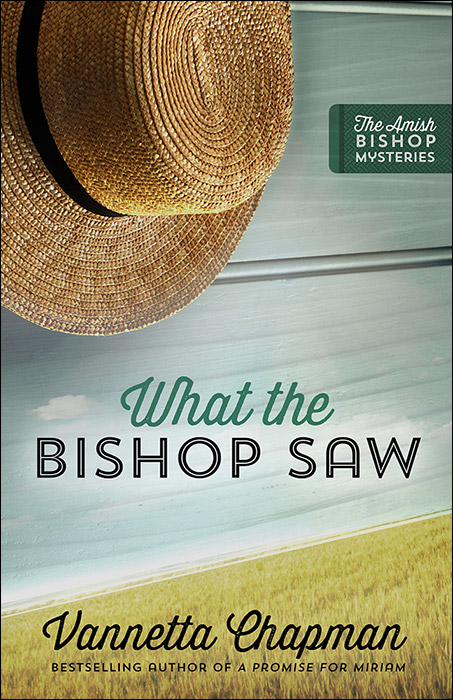 In addition to a solved mystery, the end of What the Bishop Saw includes a handful of tasty recipes! Earlier this week we asked our Facebook fans to vote for a recipe from the book they'd like to try:
Apple Cinnamon French Toast
Green Bean Casserole
Carrot Cake
And the winner is…Carrot Cake!
You'll find the carrot cake recipe below. And if you'd like to try more recipes…and indulge in a cozy mystery…be sure to check out What the Bishop Saw!
* * *
Vannetta Chapman is the author of several novels, including the Pebble Creek Amish series and Anna's Healing. She discovered her love for the Amish while researching her grandfather's birthplace in Albion, Pennsylvania. Vannetta is a Carol Award winner and a multi-award-winning member of Romance Writers of America. She was a teacher for 15 years and currently resides in the Texas Hill Country.
Visit her at www.VannettaChapman.com.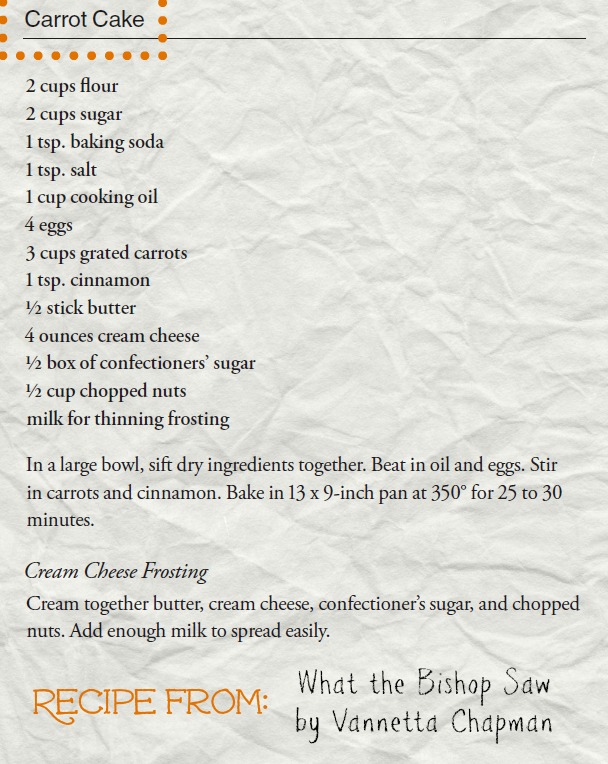 Last 5 posts by Amber | AmishReader.com