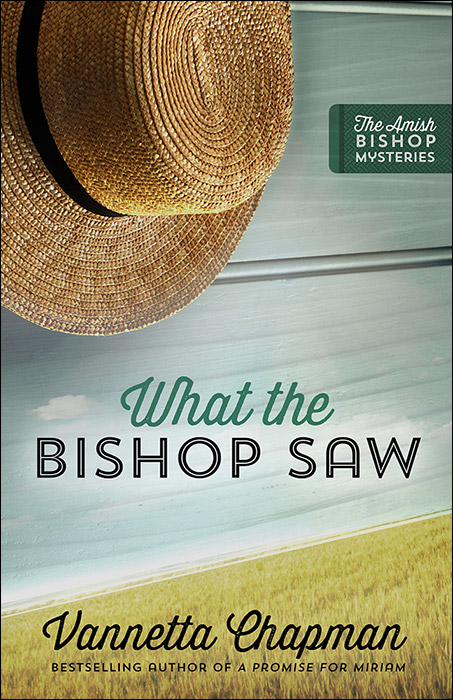 In this excerpt from What the Bishop Saw by Vannetta Chapman, Bishop Henry Lapp struggles with the thought that he must use his special gift to provide a clue to the mystery hanging over his community. Enjoy the preview!
***
Henry went to his rocker and picked up the family Bible. It had belonged to his father, and his father's father. The text was in German, which was as familiar and natural to him as any Englisch text. He thumbed through the worn pages, stopping now and then to read a passage that caught his eye.
He found the verses on talents and gifts Emma had referred to.
Each of you should use whatever gift you have received to serve others. We have different gifts, according to the grace given… Servants of Christ… entrusted with the mysteries God has revealed.
They were verses he'd read and shared with others, many times, but they did nothing to ease the trouble in his heart. There was something else he needed to read, something an unconscious part of his mind, or his soul, was yearning for. He found it in the first chapter of Philippians, verse six:
Being confident of this, that he who began a good work in you will carry it on to completion until the day of Christ Jesus.
Did he believe it? Was this promise meant even for him, at the ripe old age of sixty-four?
It had all begun so long ago, when he was a young lad of twelve. Staring out the window at the light fading across the valley, Henry could still hear the crack of the bat. He'd never actually felt the impact as the ball slammed into his head, but he had heard the gasp from those watching the game. They'd known before he did. In fact, it was weeks later, when he finally woke up in an Englisch hospital, that his parents told him about the blow to his head and what doctors were calling a traumatic brain injury.
Henry read the passage again. The words weren't a suggestion, but rather a commandment. A description of a fact. Being confident of this. There was no room for doubt or questioning. And who gave such confidence? Who gave all things? Their heavenly Father.
He bowed his head and prayed that his heart would reflect a confidence in the provision and purpose of Christ. He petitioned God to use what had begun so long ago, to use this gift, for His glory. He pleaded with God to complete the good work He had begun. He allowed the Holy Spirit to minister to his heart and his mind and his soul.
Opening his eyes, Henry was surprised to see that the sun had fled and darkness had settled across the land. He stood and turned on the lantern in the sitting room as well as the one in the kitchen. Walking to his desk, he pulled out two pencils and several sheets of the oversized paper he used when he plotted out his large garden.
It might be that he'd need a few attempts to get it right.
***
Excerpted from What the Bishop Saw by Vannetta Chapman
Discover the bishop's gift and solve the mystery in What the Bishop Saw…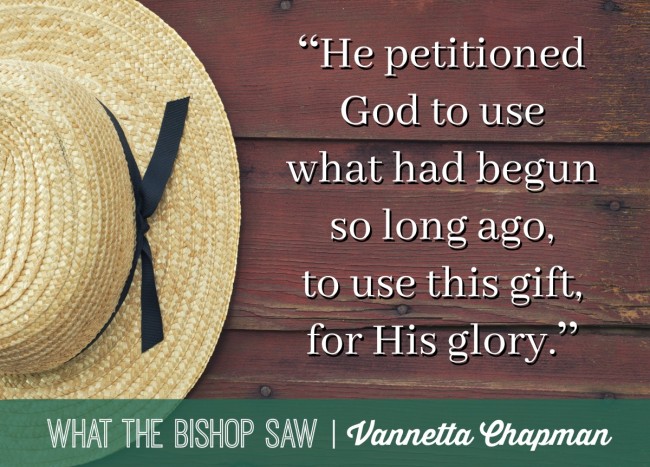 Last 5 posts by Amber | AmishReader.com