On Wednesday our Facebook fans were asked to vote for the recipe they'd prefer out of three options. With Valentine's Day just around the corner (as in, tomorrow!), this month's recipe options featured sweet desserts you can make for loved ones (and yourself, of course!):
Angel Food Cake (with chocolate sauce)
Lemon Blondies (with glaze)
White Chocolate Raspberry Torte
And the winner is…Lemon Blondies! Yum, yum!
Enjoy this recipe from The Amish Baking Cookbook by Georgia Varozza and Kathleen Kerr: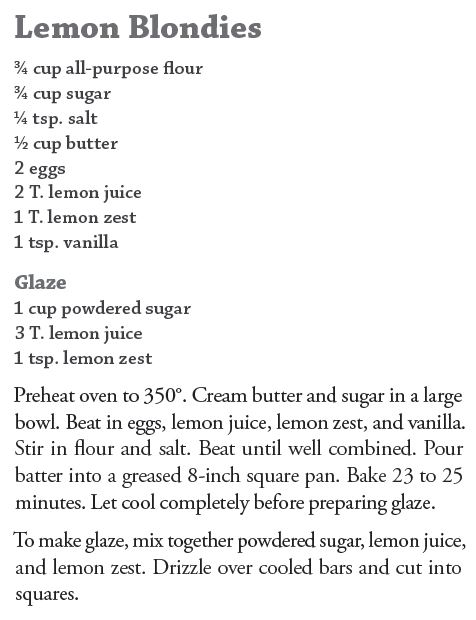 What sweet treat do you traditionally indulge in for this special holiday?
Last 5 posts by Amber | AmishReader.com