I suppose the thing that has fascinated me most about the Amish is their stance on non-violence, which is something they share with Hutterites, Quakers, and most Mennonites. So when I write my Amish stories, that aspect of their faith is prominent. And when my Mennonite neighbors buy and read my books, it is the aspect of my Amish stories they identify with.
But it is not the only thing they connect with. One woman, picking up The Wings of Morning, exclaimed, "Oh, your book is about us!" She said this because of the way the heroine is dressed on the front cover. The Amish and the Holdeman Mennonites do have a lot of the same clothing and physical appearance codes – women's dresses must be full length, hair must be up and partially covered; the men must have short hair and sport no moustaches, but men who are married must have a bit of a beard on the chin.
On the other hand, Amish women normally wear dresses that are black or navy blue or other dark plain colors. Holdeman Mennonite dresses are colorful and have busy patterns. I met a young woman recently whose dress was dark purple and covered by scorching black flames. And the Holdeman (officially known as Church of God in Christ, Mennonite) drive pickups and cars, use quads and tractors and gas-driven combines. They also use cell phones and computers.
Yet at their core Amish and Holdeman Mennonites are the same – no musical instruments, no TV, no radio, no CDs, no applause, their ministers are bi-vocational and serve for life, bishops have a great deal of authority over all matters of life and faith, they don't vote or enlist in the military or get involved in law enforcement. And they share a pacifist approach to life in a violent world. After reading The Wings of Morning one Holdeman woman asked me, "Do you believe the same way?" She was referring to the hero's non-violent lifestyle, no less heroic for that choice in a story that takes place during World War One.
After years of writing about the Amish and living among the Mennonites (they have three houses on my street), I finally made the decision to write a story about my Holdeman Mennonite friends. I told them about this, but they don't seem worried – perhaps they are more pleased than worried. I told them I was transplanting their congregation to New Mexico for the story's setting but all the rest would be them. Including the romance. Because if they didn't love romance, they wouldn't be reading my books. And I can't write about the Amish and the Mennonites without bringing into the stories all their common characteristics, which include the love of God and the love of a man for a woman.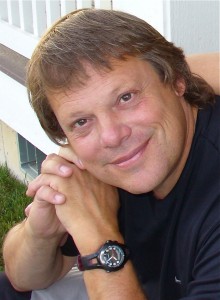 Murray Pura earned his Master of Divinity degree from Acadia University in Wolfville, Nova Scotia, and his ThM degree in theology and interdisciplinary studies from Regent College in Vancouver, British Columbia. For more than 25 years, in addition to his writing, he has pastored churches in Nova Scotia, British Columbia, and Alberta. Murray's writings have been shortlisted for the Dartmouth Book Award, the John Spencer Hill Literary Award, the Paraclete Fiction Award, and Toronto's Kobzar Literary Award. His novels for Harvest House include The Face of Heaven, The Wings of Morning, and Ashton Park. Murray pastors and writes in southern Alberta near the Rocky Mountains. He and his wife, Linda, have a son and a daughter.
Last 5 posts by Amber | AmishReader.com