On Monday our Facebook fans were asked to vote for the recipe they'd prefer out of three options. 'Tis the season for Christmas baking, so the options this month focused on some sweet holiday treats:
Christmas Cake
Susan's Christmas Buckeyes
Christmas Sugar Cookies
And the winner is…Christmas Sugar Cookies! Something simple and perfect for gift-giving or bringing to family gatherings.
Here is the cookie recipe, taken from The Homestyle Amish Kitchen Cookbook by Georgia Varozza: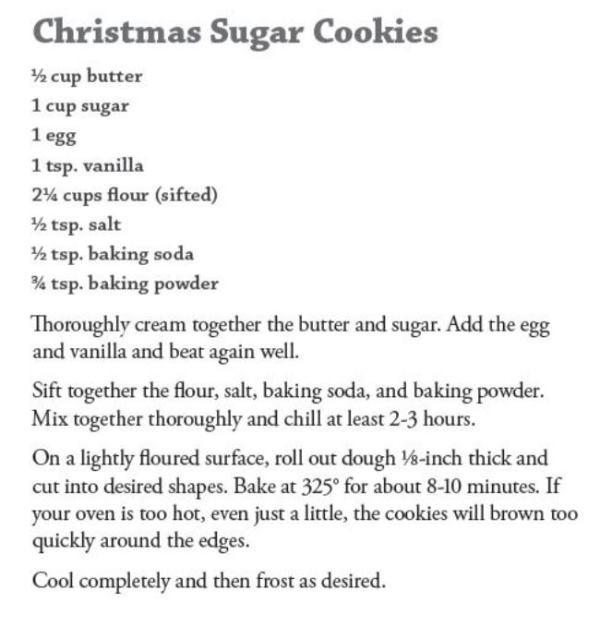 You can find the recipe for Christmas Cake in the same cookbook (The Homestyle Amish Kitchen Cookbook), and the recipe for Susan's Christmas Buckeyes in The Amish Family Cookbook by Jerry & Tina Eicher.
Will you be baking some cookies in the next couple of weeks? How do you like to decorate them?
Last 5 posts by Amber | AmishReader.com