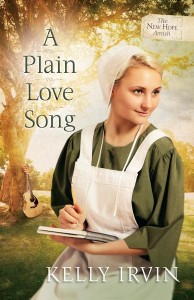 Amish & Musical Instruments
By Kelly Irvin
Writing A Plain Love Song caused me to pause and think perhaps more than any of the previous Amish romances I've written when it comes to trying to understand the Amish culture and faith. That's because I love music. I've always wanted to play musical instruments, but alas, I have not a smidgen of talent. As I began to think about writing this story of a young Amish woman who loves music and desperately wants to write songs, play the guitar, and sing, I realized I needed to do some research to understand the objections the Amish have to such an aspiration. My go-to books for answering my questions on topics such as this are The Amish by Donald B. Kraybill and Amish Society by John A. Hostetler.
To understand why the Amish eschew musical instruments, you really have to understand the underpinnings of their approach to faith. They reject pride and try to practice humility at all times. The underlying attitude is of submission to God's will. In our world of The Voice and American Idol, performers are celebrities who are feted, well-paid, and much loved by their fans. We're told to compete, strut our stuff on the stage, and seek fame and fortune. Not so, with the Amish.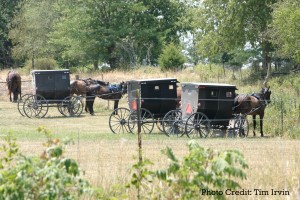 Donald Kraybill says the Amish church discourages musical instruments because they're afraid their use will lead to performances that show off individual talents. Worship includes singing, but without instruments, and in a very slow a capella style. Playing a musical instrument is seen as a means of self-expression that results in feelings of pride and superiority. It calls attention to the individual and is a distraction to true worship. The Amish love music and often sing at home while working. The young folks go to singings on Sunday evenings, but in most cases, no instruments are used.
So my story is a what-if story. What if a young Amish woman dreams of performing as a country music singer? What if she meets a young Englisch man who falls in love with her, teaches her to play the guitar, and encourages her to reach for her dream?
My husband and I flew to Missouri, rented a car, and drove from Jamesport to Branson, taking the same road Adah would've taken on her trip. I imagined what it would be like for her to leave her family and the only home she'd ever known, perhaps forever. I tried to see the billboards for the Branson shows through her eyes. I tried to imagine how she would feel when she saw the sparkling rhinestone-studded dresses, the exaggerated makeup, and the dangling earrings worn by the female performers. Did she nearly jump out of her seat when a confetti cannon exploded during a show? I did, so I suspect she would too.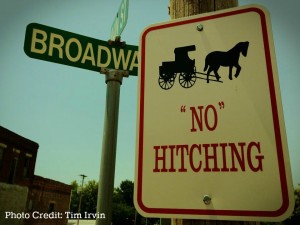 Another thing I learned while writing A Plain Love Song is that I will probably never play a musical instrument. I bought an inexpensive guitar with a DVD, thinking I'd teach myself to play. Uh-huh. I couldn't get my fingers to reach the right strings, and they hurt! A tone deaf person has trouble tuning an instrument. Never fear, it was great research. I had better luck (in my humble opinion) in writing Adah's songs. I love writing poetry and bought a couple of books on writing song lyrics to help shape my words. This stretched me as a writer.
I'm not convinced that God doesn't take great joy in my church's musical worship, drinking in the beautiful notes of piano, guitar, and drums, as the faith band leads us in singing his praises. Nevertheless, I have tremendous respect for the humble, obedient, and genuine faith of the Amish. Their desire to never be distracted from their express purpose of worshiping God is to be admired.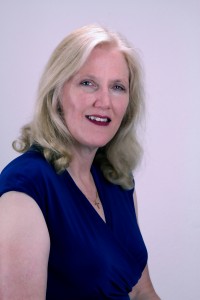 Kelly Irvin is a Kansas native and has been writing professionally for 30 years. She and her husband, Tim, make their home in Texas. They have two children, three cats, and a tankful of fish. A public relations professional, Kelly is also the author of two romantic suspense novels and writes short stories in her spare time. To learn more about her work, visit www.kellyirvin.com.
Pictures from Amish country taken by Tim Irvin.
Last 5 posts by Amber | AmishReader.com