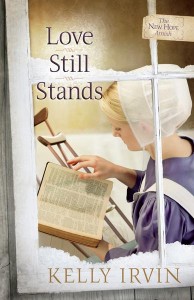 But he said to me, "My grace is sufficient for you, for my power is made perfect in weakness."
—2 Corinthians 12:9 (ɴɪᴠ)
This is the verse on which I based the story of Bethel Graber, the main character in Love Still Stands, which is the first book in the New Hope Amish series published by Harvest House. Bethel, who was a school teacher, suffered injuries to her legs in a terrible storm and could no longer teach. She feared she wouldn't be able to be a good fraa or mudder, either. Who would marry her? She prayed for healing, yet it didn't come, not in the manner she hoped or expected.
Little did I know when I wrote this story that I would experience something similar in my life. It wasn't a storm, but my own body that rebelled against me. About six months ago I found myself losing my ability to walk. I couldn't do aerobics anymore, run on the treadmill, or zip across the street to beat traffic on my way to work. It was like losing the ability to breathe.
After a series of doctor's appointments and endless x-rays and MRIs, I learned scoliosis, which I'd been born with more than 50 years ago, was the culprit. My spine was so crooked the spinal cord was being compressed, causing nerve damage that affected my muscles' ability to do their job. Long story short, I had surgery to correct it in October, but not before the neurosurgeon went to great lengths to make sure I understood I might not ever walk normally again.
Now I'm in the rehabilitation stage, and I'm learning it's possible that he was right. I pray every day that he was wrong, but no matter how much physical therapy I do, my normal, carefree stride has not returned. I can't bend over. I have trouble tying my own shoes. I shuffle along with a cane, feeling like an old lady. Yes, I admit it, sometimes I feel sorry for myself. Sometimes I wonder how I could have written such a story with such a blithe offering of God's will and God's timing and God's provision.
And then I think, Where would I be without Him? God has provided. He has provided truly phenomenal medical care. He's provided outstanding health insurance. He's given me a husband who arose in the middle of the night to turn me over when I couldn't turn myself over in bed, and who helped me shower and get to the restroom. Who cooks, cleans, buys groceries, and does laundry because I can't yet do all those things myself. When the doctor explained to us that my surgery would require me to learn to walk again and that rehabilitation could take six months to a year, Tim's response was to remind me of our vows: in sickness and in health. He has more than lived up to his end of what surely isn't much of a bargain for him. No matter what Hollywood may tell us, this is true romantic love.
On February 14, Tim and I celebrated our twenty-seventh wedding anniversary. Like Bethel, I am trying to learn to accept that I may not get the answer to my prayers that I so desperately want, but God has a plan for me and He knows why this is happening to me (and to Tim). He is made strong in my weakness. His plan will be revealed in His time.
I know I'm not the only one out there who is struggling with this battle, so I offer a prayer for you and for myself: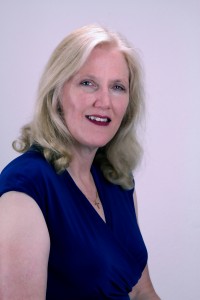 Heavenly Father, You are the Great Physician. I ask for a miracle of healing for myself and others who are suffering ailments they can't bear. I know You will do what is best for Your children. You will provide for us in all our needs as You see fit. Give us the strength and the perseverance to run the race You have set for us. Strengthen our faith even as our bodies fail. We ask this in the mighty name of Your Son, Jesus Christ. Amen.
***
Kelly Irvin is a Kansas native and has been writing professionally for over 30 years. She and her husband, Tim, make their home in Texas. They have two children, two grandchildren, two cats, and a tankful of fish. To learn more about her work, visit www.kellyirvin.com.