Here's a recipe from one of my Amish friends, Rosanna Coblentz. I hope you enjoy baking as much as I enjoy eating!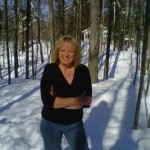 Molasses Crisp Cookies
3 cups butter
2 ½ cups white sugar
2 ½ brown sugar
Mix well, then add:
4 beaten eggs and mix again
Add: 6 teaspoons baking soda dissolved in 1 cup buttermilk
Next add: 1 cup cane molasses (lighter molasses OR 1 cup dark molasses) whichever your preference.
2 teaspoons baking powder and then gradually add 10 cups flour
Chill dough for at least 2 hours and then roll into balls about the size of walnuts.  Then roll the balls in a mixture of brown sugar and cinnamon to taste.
Place on ungreased cookie sheet and bake at 350 degrees for about 10-12 minutes depending on your oven.
Last 5 posts by Mary