While writing A Little Bit of Charm, I asked Kentucky resident, Linda Hitchcock, to supply me with a traditional pie recipe. This is Chess Pie by her aunt, Peg Hersman Triplett. Linda told me this pie is a Kentucky favorite! Many versions of Chess Pie exist, some with cream or milk, some with flour in place of cornmeal. Still others add lemon in place of vanilla and eliminate the vinegar. Some even add chocolate, although Linda feels her Aunt Peg's is the best! This recipe came from her mother, (Linda's grandmother) who died in 1933.The origins are murky but it has been suggested the recipes originated in England, were brought to the Virginia Colony and then to Kentucky where they became popular. The pies are usually served at room temperature and don't need embellishment, although whipped cream is nice. They are stored at room temperature~ and were probably held in pie safes in previous eras. Chess pie is made with ingredients readily available on a farm, quickly assembled and easily doubled or tripled for a large family. Enjoy!
1 (9") unbaked pastry shell, homemade or favorite store bought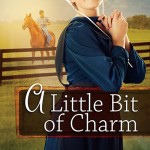 1 stick, 1/2 cup butter, melted
1 1/2 cups sugar
3 eggs, lightly beaten
2 tablespoons cornmeal
1 tablespoon white vinegar
1 tsp. vanilla
Preheat oven to 350 degrees. Melt butter, stir in sugar, add cornmeal, beat in eggs, one at a time, beating well, and add vinegar and vanilla. Pour into unbaked pie shell. Bake at 350 for 40-45 minutes until set and lightly brown on top.
Last 5 posts by Mary