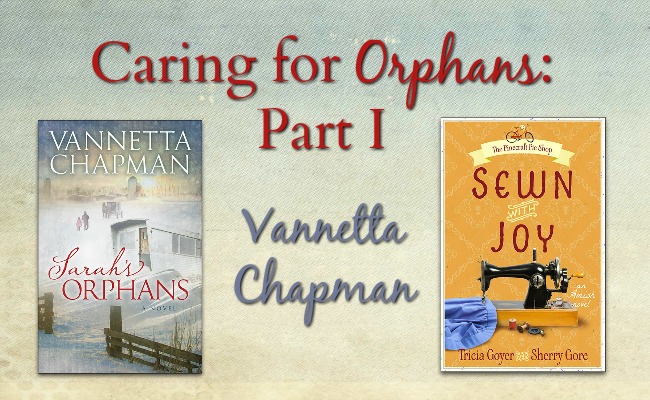 This week, in celebration of the release of Sarah's Orphans, we're talking about the heart of the story and the blessing of caring for orphans. Today's post by Vannetta Chapman offers a behind-the-scenes glimpse at the book…
(P.S. Don't miss the giveaway for a chance to win 1 of 5 copies of Sarah's Orphans! To get your name in the drawing, fill out the form HERE or at the end of the post.*)
Read Part II of this series (by author Tricia Goyer) HERE!
* * *
Sarah's Orphans is the third book in my Plain & Simple miracles series. Anna's Healing deals with the miracle of healing. Joshua's Mission is a story about how as a community we help one another during tragic circumstances. And Sarah's Orphans centers on reaching out to the children in our communities.
I had read a few news articles about Amish adopting outside of their faith and that intrigued me because we tend to think of them as NOT being involved with the larger community. The opposite is so often true. When there's a need—whether it be a natural disaster, people suffering from personal crisis, or orphans—the Amish are often the first to respond. I wanted to tell that story and show a different side of the Plain people.
My main character, Sarah Yoder, has a turbulent home life. Her father has died recently. Her mother is struggling mightily with depression and eventually leaves the family. It falls on Sarah to care for her brothers, and then she stumbles across two homeless children. Sarah already has her hands full, which I think many of us can relate to. Most of us have plenty to deal with—emotionally, financially, even physically. Yet Sarah sees these children in need and she understands what it feels like to be abandoned, what it feels like to be motherless. Her heart leads her into the journey that is Sarah's Orphans.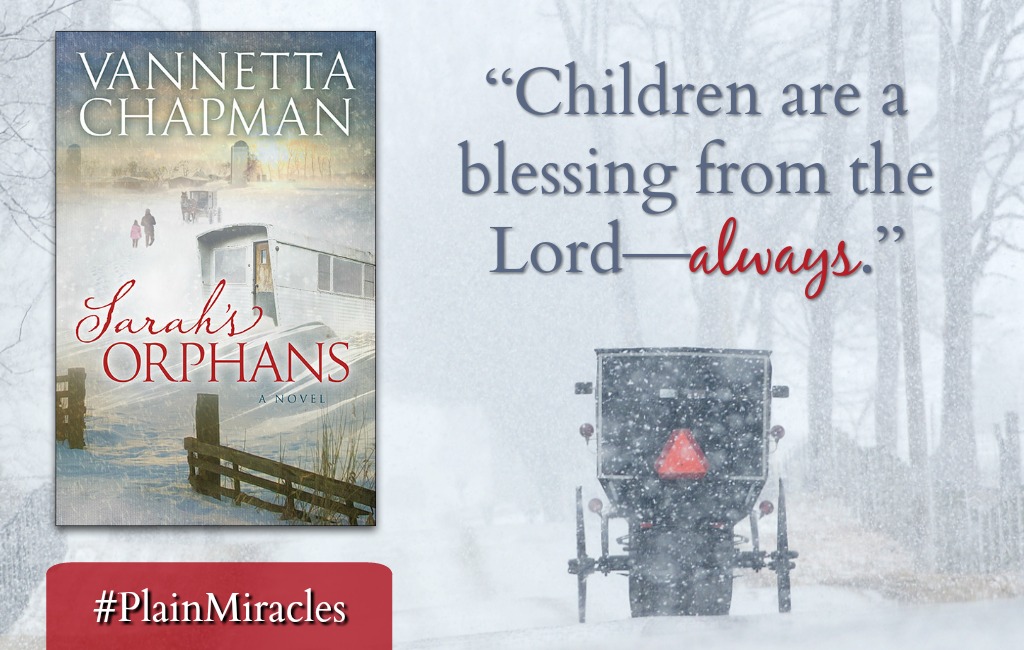 Part of the reason I wrote this story is to show there are children in need all around us. Not everyone can adopt a child, but we can all offer a kind word, or a ride to church, or financial help for school supplies or summer camp. As a group of believers, we can do a lot to alleviate the suffering in our communities. Mateo and Mia bring joy into Sarah's household. They are the reason that Sarah opens her heart to love and to a joyful future.
This book was inspired by the words found in James: "Religion that God our Father accepts as pure and faultless is this: to look after orphans and widows in their distress and to keep oneself from being polluted by the world" (1:27 ɴɪᴠ). The result is, I hope, inspiring fiction based on real life events. May you be blessed and more aware of the orphans around you.
* * *
About Sarah's Orphans…
Orphaned…But Never Abandoned by God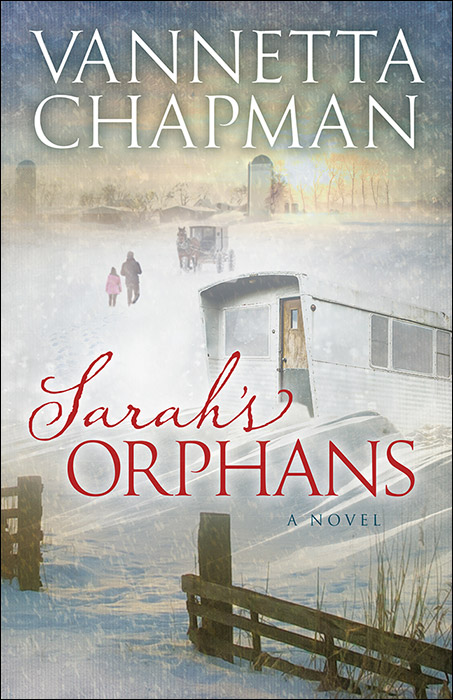 Sarah Yoder belongs to a Plain community in Oklahoma, but her days are far from simple. Life suddenly gets complicated when a series of tragic events unfold, leaving her in charge of the household.
Alone with her younger siblings, Sarah is exhausted but finally at peace. Then she nearly runs over a small Hispanic boy with her buggy…and somehow finds herself sheltering two more orphans.
Paul Byler moved to Cody's Creek to help his brother in a time of need. But now that Joseph has recovered from his heart attack, Paul's ready for a quiet place of his own. The only problem? His new property lands him next door to the orphaned Yoder family—and a calling from God he can't seem to ignore.
A story of extraordinary grace and love in the face of desperate need, Sarah's Orphans is the third standalone novel in the Plain and Simple Miracles collection by Vannetta Chapman.
Amazon | Barnes & Noble | Christianbook
* * *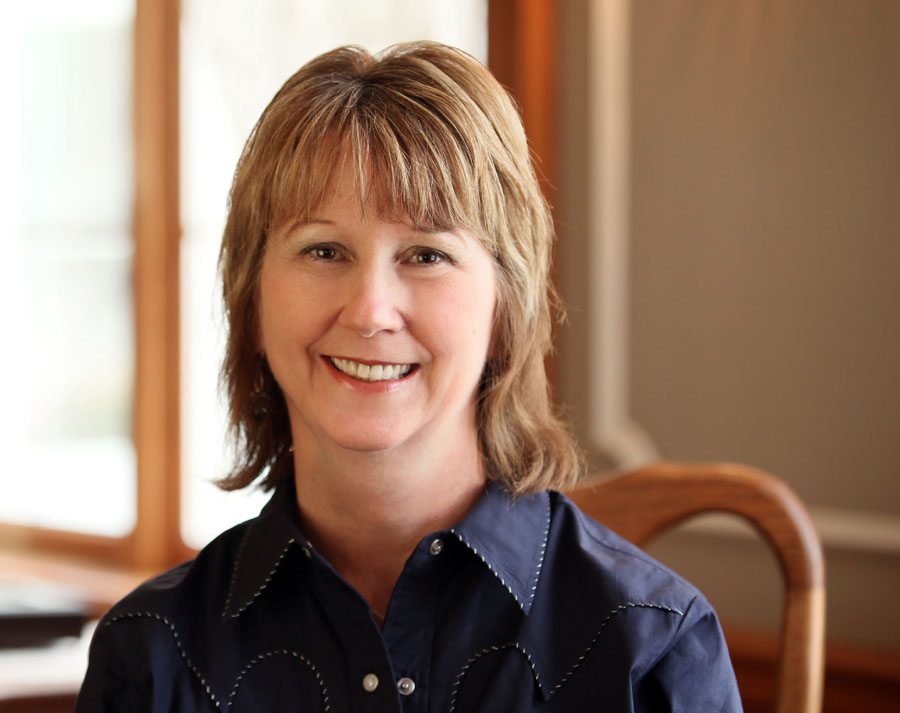 Vannetta Chapman is the author of several novels, including the Pebble Creek Amish series and Anna's Healing. She discovered her love for the Amish while researching her grandfather's birthplace in Albion, Pennsylvania. Vannetta is a Carol Award winner and a multi-award-winning member of Romance Writers of America. She was a teacher for 15 years and currently resides in the Texas Hill Country.
Visit her at www.VannettaChapman.com.
*The giveaway is open to US residents only. The form will close at midnight PT on November 22, 2016. Good luck!
Last 5 posts by Amber | AmishReader.com