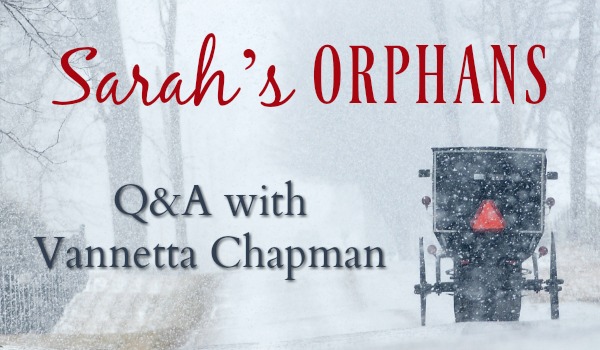 We're celebrating the release of Sarah's Orphans (#PlainMiracles) here at AmishReader.com this month! Today, enjoy a deeper look at the story in this interview with Vannetta Chapman.
(And don't miss the giveaway for a chance to win 1 of 5 copies of Sarah's Orphans! To get your name in the drawing, fill out the form HERE or at the end of the post.*)
* * *
Q&A with Vannetta Chapman
AmishReader: Tell us about the message of Sarah's Orphans and how it ties in with the theme of the Plain & Simple Miracles series as a whole.
Vannetta: Sarah's Orphans is the story of a young Amish woman who finds herself raising her younger brothers when she literally stumbles across two orphans. Though she is struggling with her own family, Sarah opens up her heart and her home to Mateo and Mia. That sort of compassion and kindness is a miracle and one of the foundations of our faith. James wrote that "Religion that God our Father accepts as pure and faultless is this: to look after orphans and widows in their distress and to keep oneself from being polluted by the world" (1:27). I loved the idea of ending this series with such a powerful call to ministering to those around us.
AmishReader: Sarah Yoder was first introduced to us in Joshua's Mission. What made you decide to feature her as the main character of Sarah's Orphans?
Vannetta: When we meet Sarah in Joshua's Mission she is a young woman with problems that have at times overwhelmed her—she suffers from an eating disorder, her family life is less than ideal, and she's questioning her place in their community. Working on the mission project in Texas clarifies many things in Sarah's mind, and it ultimately gives her the confidence and compassion that allows her to care for others. I grew to really love this character and enjoyed continuing her story.
AmishReader: What about the hero of Sarah's Orphans, Paul Byler? What was your inspiration for his character, and what makes him so relatable?
Vannetta: Paul is that guy we all know who seems perfectly happy being a bachelor. He likes that his life is uncomplicated. He was never that comfortable around women, and now that he's thirty years old, women seem to kind of look through him. Which is fine. It saves him the embarrassment of not knowing what to say. But then he moves to Oklahoma to help his brother, and he buys a farm, which just happens to be next door to Sarah Yoder. The course of his life changes in that moment, because God had a plan all along for Paul and it included Sarah. I think this character is relatable because he's a "good guy" but he is clueless as far as women are concerned.
AmishReader: Who is your favorite character in this book—and what's your favorite line from the story?
Vannetta: I love the children, ALL of the children, and I also adore Sarah's grandmother who comes to live with them and help with the children. She offers far more than help with dishes and laundry. She offers a lifetime of experience, Godly wisdom, and a true love for the family. Mammi tells Paul, "We all need something to do, someone to love, and something to hope for." I think that's a good word that we all could stand to hear. We need each other in our lives. God designed us to be in community with one another.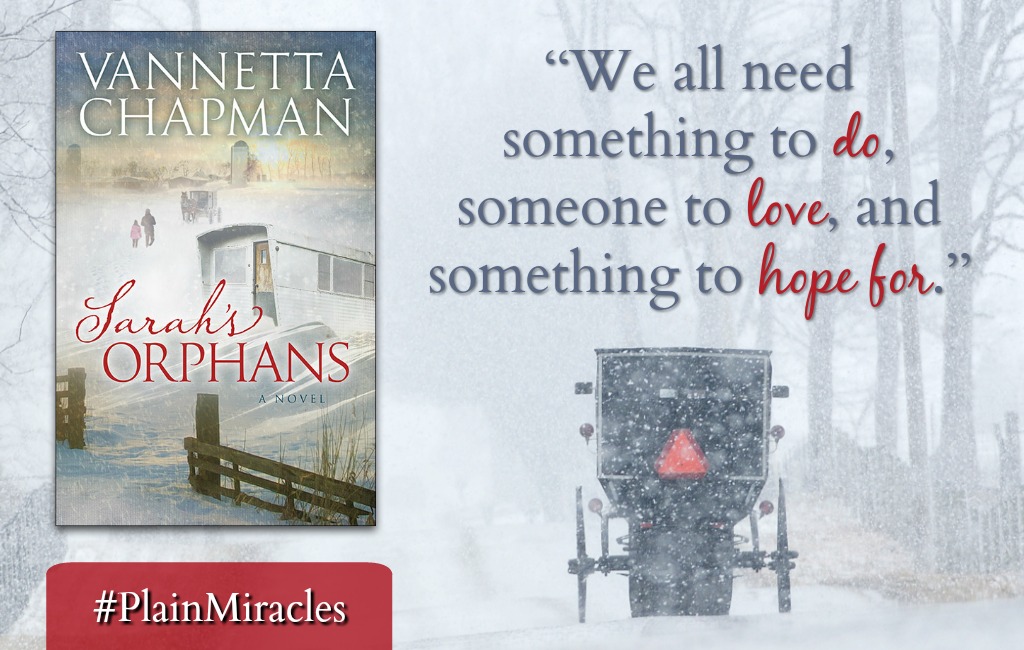 AmishReader: Since Thanksgiving is only a few weeks away, could you share something that made you extra thankful while working on this book?
Vannetta: Writing this story made me very thankful for the upbringing I had, for two parents who worked hard and were able to show how much they cared for us. They weren't perfect parents, but they were very good parents. I realize more and more that not all children have that. And it helps me to understand that I need to be that for our own children and also for children that I come across in our community. We can all offer a kind word, thumbs up, pat on the back, and prayer can make a big difference in a child's life.
AmishReader: Just for Fun: What's one of your favorite Thanksgiving memories?
Vannetta: The way my dad carved the turkey! You would think he'd been trained by a master chef in the one precise way to carve a turkey. Every year he would insist I watch and "help him," which basically consisted of scooping up what he'd carved and placing it on a plate. He also had a special way with mashed potatoes. I'm telling you, it was a work of art. Those are special memories, and I'm grateful to have had that time with him.
AmishReader: Thanks so much for sharing with us today, Vannetta!
* * *
About Sarah's Orphans…
Orphaned…But Never Abandoned by God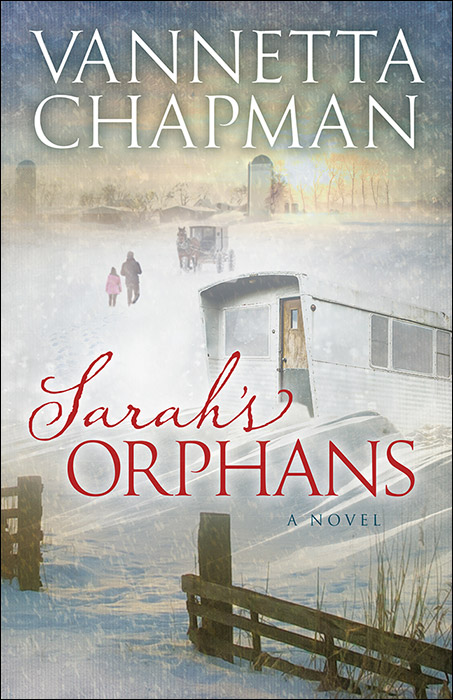 Sarah Yoder belongs to a Plain community in Oklahoma, but her days are far from simple. Life suddenly gets complicated when a series of tragic events unfold, leaving her in charge of the household.
Alone with her younger siblings, Sarah is exhausted but finally at peace. Then she nearly runs over a small Hispanic boy with her buggy…and somehow finds herself sheltering two more orphans.
Paul Byler moved to Cody's Creek to help his brother in a time of need. But now that Joseph has recovered from his heart attack, Paul's ready for a quiet place of his own. The only problem? His new property lands him next door to the orphaned Yoder family—and a calling from God he can't seem to ignore.
A story of extraordinary grace and love in the face of desperate need, Sarah's Orphans is the third standalone novel in the Plain and Simple Miracles collection by Vannetta Chapman.
Amazon | Barnes & Noble | Christianbook
* * *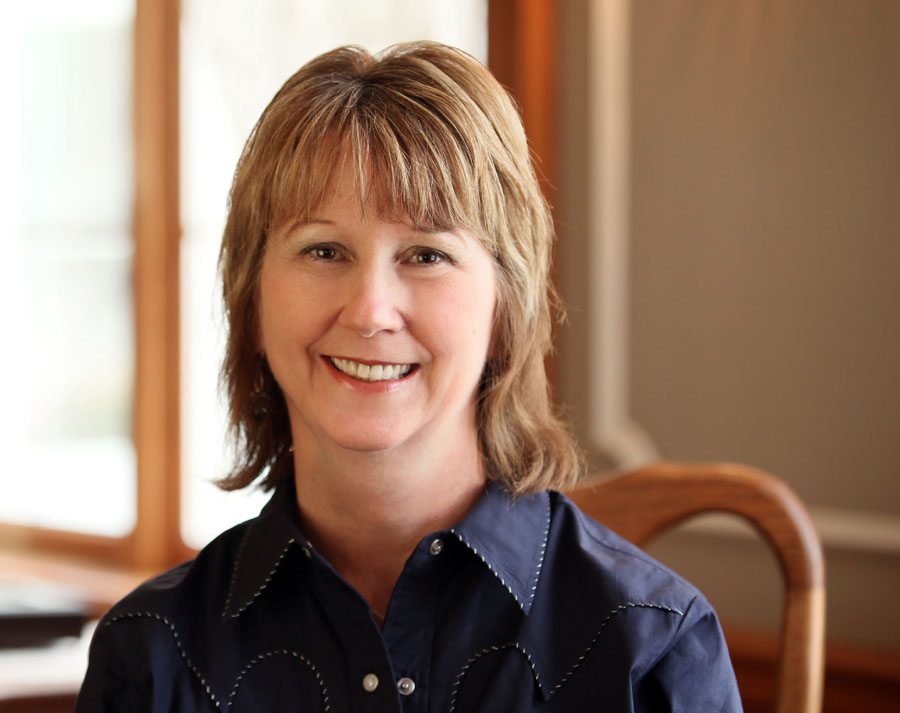 Vannetta Chapman is the author of several novels, including the Pebble Creek Amish series and Anna's Healing. She discovered her love for the Amish while researching her grandfather's birthplace in Albion, Pennsylvania. Vannetta is a Carol Award winner and a multi-award-winning member of Romance Writers of America. She was a teacher for 15 years and currently resides in the Texas Hill Country.
Visit her at www.VannettaChapman.com.
*The giveaway is open to US residents only. The form will close at midnight PT on November 22, 2016. Good luck!
Last 5 posts by Amber | AmishReader.com