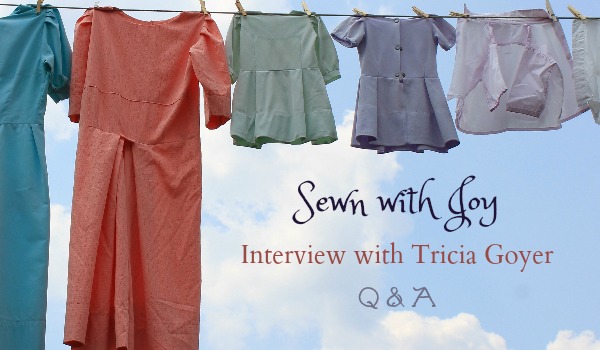 We're celebrating the release of Sewn with Joy (#PieShopBooks) here at AmishReader.com! This week we're featuring a series of fun interviews with author Tricia Goyer.
(And don't miss the awesome giveaway for a chance to win a Whirley-Pop popcorn popper gift set, a $25 Amazon.com gift card, and two copies of Sewn with Joy! To get your name in the drawing, fill out the form HERE or at the end of the post.*)
* * *
Interview with Tricia Goyer: Q&A
AmishReader: What makes Joy Miller and her story unique from the other sisters featured in the Pinecraft Pie Shop series?
Tricia: Joy Miller loves to sew and after moving to Pinecraft she started working at Pinecraft Fabric and Quilts. Joy is unique because for the last two years she'd been working for Elizabeth, a very wise elderly lady. Interacting daily with Elizabeth has grown Joy's faith. It was a time of preparation for what God had in store for her when a television studio came to town. Joy's story is unique because she feels God asking her to be involved with an Amish television show—not something her family is very happy with!
AmishReader: How much of your own personal experience went into the plot? What sort of research did you have to do?
Tricia: My story is similar to Alicia's. I've made a lot of mistakes in my past, and I'm so thankful for those who reached out to me to share Jesus. I had fun with the research, too. Sherry (Gore) was actually part of a television show, so she gave me insight. I also have producer friends Guy and Amber Lia who answered a lot of my questions. Also, a few years ago I was able to be on the set of Dancing with the Stars for a show and it was fascinating to see how things were done!
AmishReader: What has blessed you the most about writing Amish fiction and studying the Amish way of life?
Tricia: I love learning more about the simple faith and traditions that the Amish have. Their proverbs and interactions with each other really are inspiring. In a world where people don't often interact with their neighbors, the Amish show me what living in a loving community is all about.
* * *
About Sewn with Joy…
Sometimes Dreams Come Together
One Piece at a Time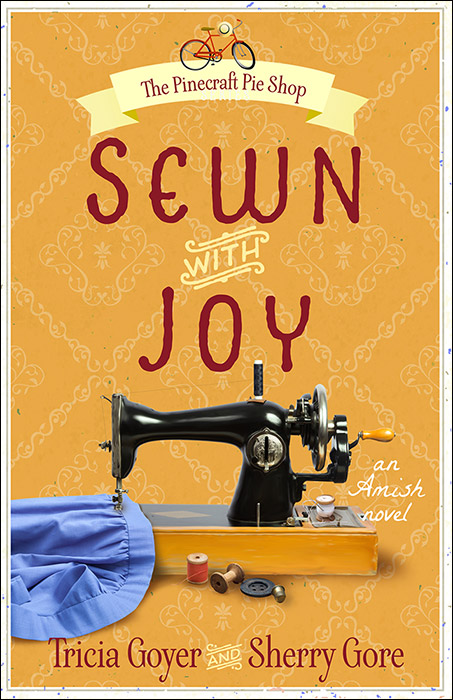 Joy Miller wanted nothing more than to be a wife and mother—especially now that her relationship with Matthew Slagel, the bishop's son, was deepening. But when a television crew rolls into Pinecraft, Florida, to film a new show about the Amish, tension threatens to rip apart their relationship…and the entire Amish community.
Joy is initially hired to sew costumes for the show, but she soon finds herself becoming increasingly involved in the production—a fact that upsets Matthew and his father. Yet the more Joy befriends the Englischer production crew, the more she senses God working in their lives through her. Can she turn her back on this opportunity to share God's love? Will she and Matthew somehow be able to stitch together their dreams for the future?
Experience love, heartbreak, and hope in this sweet story of two worlds uniting in unexpected ways.
Amazon | Barnes & Noble | Christianbook
* * *
Tricia Goyer is a homeschooling mom of ten, grandmother of two, and wife to John. A USA Today bestselling author, Tricia has published over 55 books and is well-known for her Big Sky and Seven Brides for Seven Bachelors Amish series.
Visit her at www.TriciaGoyer.com.
*The giveaway is open to US residents only (due to high shipping costs). The form will close at midnight on October 3, 2016. Good luck!
Last 5 posts by Amber | AmishReader.com