By Vannetta Chapman
My latest release, Joshua's Mission, is about a hurricane that hits Port Aransas, Texas. It's the story of people volunteering to help those in need.
Mennonite Disaster Service (MDS) has been doing that across the U.S. for many years. Amish, Mennonite, and people from other Christian faiths participate. They go to a place of need, set up a headquarters, and stay until the work is finished. This might be six months or five years.
The pictures I've included were taken in Bastrop, Texas, where my husband is working this week. You can read more about the Bastrop project HERE.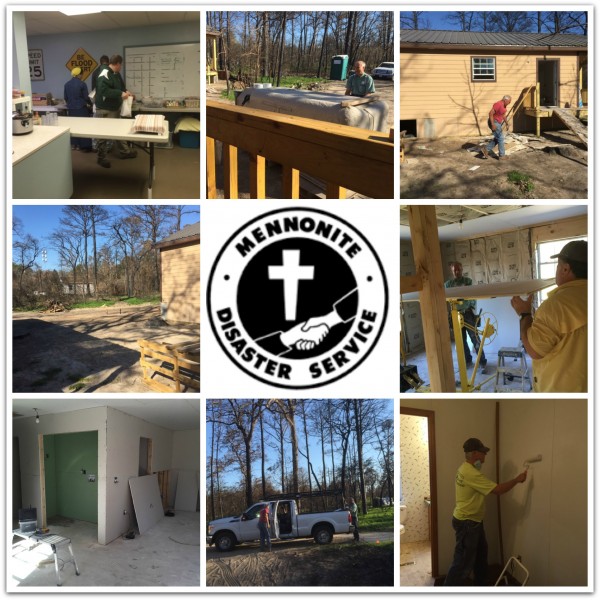 Don't we all love to read about people helping other people in the name of Christ? It's an awesome thing. But today I wanted to talk about what you and I can do to help with these mission efforts.
1) If you can go, then go! It's okay if you don't have experience, or if you only have a day or two to work. They can use you! And don't worry about your inexperience. My husband had never hung drywall before yesterday. It's amazing what we can learn to do. You can learn more about volunteering with MDS HERE.
2) If you can't go, you can contribute! It seems like people are always asking for donations, and it's hard to know what charities are legitimate. I can assure you that any funds you send to MDS will be used to rebuild homes. You can find more details HERE.
3) If you can't contribute, pray! The most powerful thing we can do for someone else is to pray for them. Pray for safety, for wisdom, for resources, and for success. Pray for the people who are working and the people who are in need of a home. Pray for the towns that have been ravaged by hurricanes and tornadoes and fires and floods. Pray for your brothers and sisters in Christ.
4) Share! So many people I've talked to have never heard of MDS. In fact, I had never heard of MDS a few years ago. So share the good news. Share a Facebook post or this blog post or the MDS page. If you're having coffee with someone, tell them about this amazing organization. SHARE the good news, because maybe someone else would like to help.
I enjoyed exploring Port Aransas, learning about MDS, and sharing with my readers another story of the Plain and Simple life led by the Amish. Thank you for being faithful readers!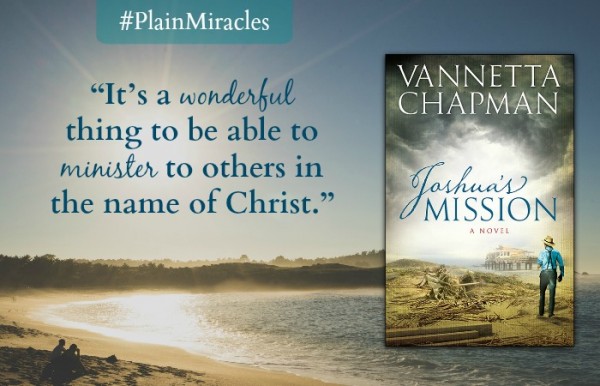 * * *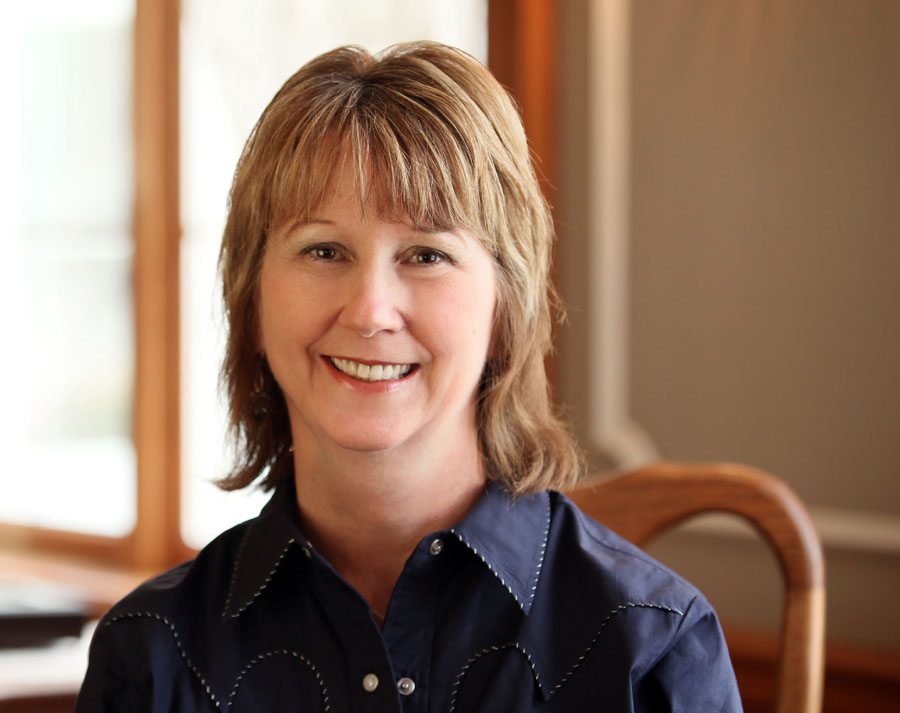 Vannetta Chapman writes inspirational fiction full of grace. She discovered her love for the Amish while researching her grandfather's birthplace of Albion, Pennsylvania. Vannetta was a teacher for 15 years and currently writes full time where she lives in the Texas hill country with her husband.
Visit her at www.VannettaChapman.com.
Last 5 posts by Amber | AmishReader.com