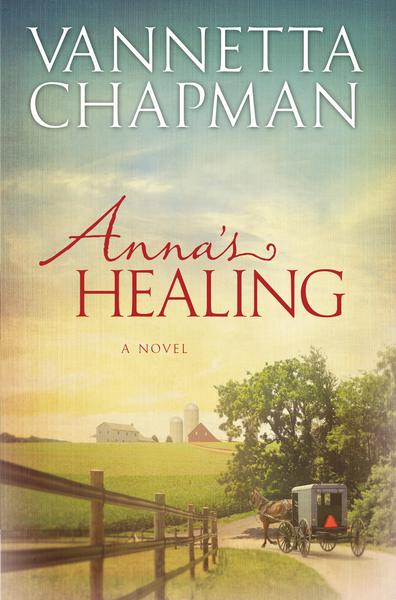 In this excerpt from Anna's Healing, the first book in Vannetta Chapman's Plain & Simple Miracles series, Anna ponders the hired hand who has joined them for the harvest. What's Jacob Graber's story?
Enjoy the preview!
***
Leaving her room, Anna walked down the hall hoping she wasn't late for breakfast, but she needn't have worried. She stumbled to a stop as she peeked into the kitchen. Mammi tottered in from the back porch. Already sitting at the table was her onkel, her aenti, and the man they had hired to help with the harvest.
Jacob had shown up at the farm two days before with Bishop Levi. He was polite enough but terribly quiet. Though they had been working in the same field the day before, they hadn't exchanged more than a dozen words.
Taking her place at the table, Anna nodded to Jacob, said good morning to her aenti and onkel, grinned at Mammi, and bowed her head for prayer. When she finished and reached for the large pot of oatmeal, she noticed Jacob studying her. She smiled at him, but he quickly ducked his head.
Polite and quiet and shy.
"You did well with the horses yesterday, Anna." Her onkel reached for his coffee cup. "If you like, Jacob can take the team today."
"Nein. I enjoy driving Snickers and Doodle. They are gut horses."
Jacob again glanced up from his breakfast, but he didn't say anything.
How did he arrive so early? Did he walk? Or did someone drive him? She'd heard through her aenti that he was staying with the bishop. It wasn't a far piece, but he would have had to rise at least an hour early in order to dress and walk to her onkel   's farm for breakfast. No wonder he ate as if he hadn't seen a full plate in years, though he certainly didn't look as if he were starving.
Anna snuck glances as she ate her breakfast.
Jacob was tall—nearly six feet if she were to guess.
He obviously wasn't married. His face was clean shaven.
But he was older, probably older than she was. So why wasn't he married?
Anna shook her head. She hated it when people asked her that question, and here she was wondering the same thing about him.
His blond hair needed a cut, and his blue eyes had such a calm, serious look that she wondered what he had seen in his traveling. The only thing she knew for certain about him was that his parents lived in New York and he didn't have any family in the area. So why was he here? Simply for the work? But they would be done by the end of the day. As far as Anna knew, Cody's Creek wasn't on the way to anywhere. How had he picked their little community?
***
Excerpted from Anna's Healing by Vannetta Chapman
Ready to read more? Purchase a copy of the book through AmazonSmile to support both Vannetta and Project Linus, a nonprofit organization featured in the story! See the button below for the three easy steps you'll need to take.
(Project Linus organizes the donations of handmade blankets and afghans to children in hospitals and other areas where they're in need of some comfort and warmth. You can learn more and find ways to support the group at ProjectLinus.org.)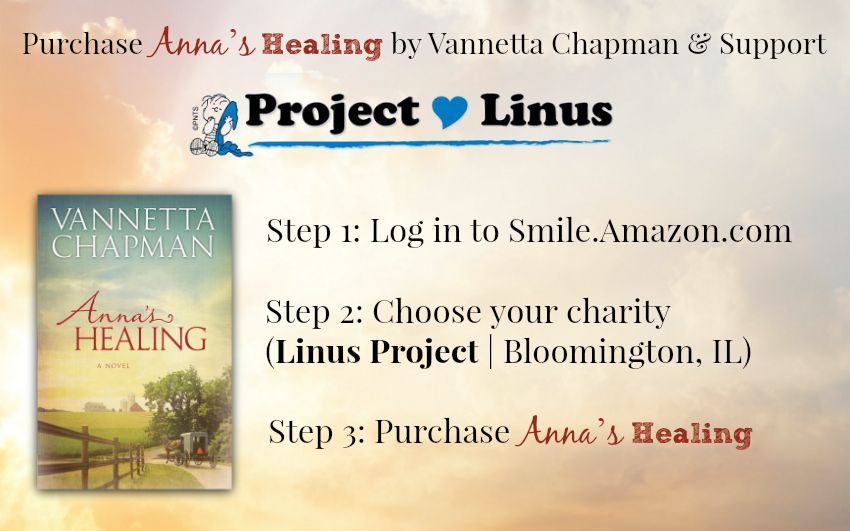 Last 5 posts by Amber | AmishReader.com