On Monday our Facebook fans were asked to vote for the recipe they'd prefer out of three options. With the busyness of early autumn and the need for a good start to the day, the theme for this month's recipe choices was breakfast:
Amish Coffee Cake
Apple Oatmeal
Stovetop Breakfast Casserole
Determining a winner was much more difficult this time, as there seemed to be nearly an even split between those who wanted coffee cake and those who wanted casserole. So we're giving both recipes to you!
Below is the recipe for Amish Coffee Cake. The recipe for Stovetop Breakfast Casserole can be found on our Facebook page. Both are taken from The Homestyle Amish Kitchen Cookbook by Georgia Varozza.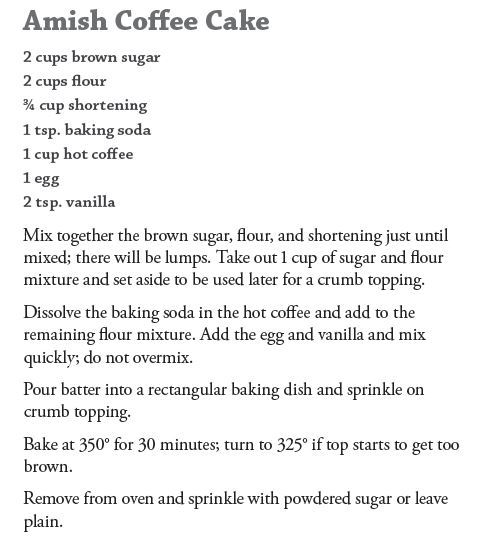 What's on your breakfast menu, friends?
Last 5 posts by Amber | AmishReader.com