Who the Bishop Knows (#AmishBishopMysteries) by Vannetta Chapman releases in a week! Discover more about this exciting Amish mystery series in this interview with the author…
* * *
Q&A with Vannetta Chapman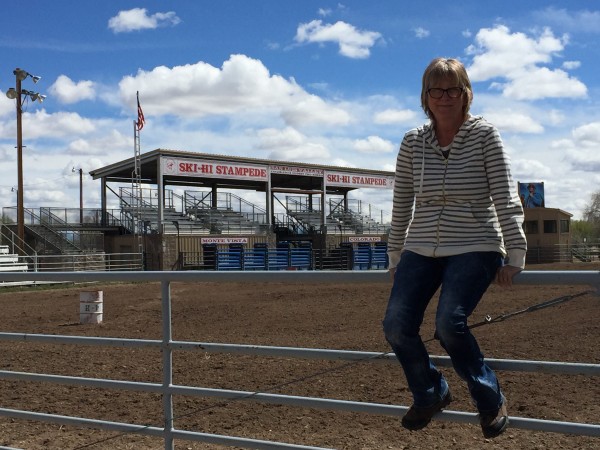 1. AmishReader: What inspired the setting for the opening chapter of Who the Bishop Knows? Do you enjoy attending rodeos yourself?
Vannetta: We do have a lot of rodeos here in Texas, but actually the setting inspired me to incorporate the rodeo into this plot. Monte Vista is famous for its rodeo, and when I learned that the Amish teens sometimes participate, well…the story sort of wrote itself.
2. AmishReader: Which of the three mysteries in this series was the most difficult to write? Which one was the easiest?
Vannetta: All three books have felt like seeing a string on a sweater and pulling on it…watching it unravel. Once I had my main character…once I "knew" Henry, the stories flowed quite naturally.
3. AmishReader: Which character in the series has become most dear to you? Which one do you think most resembles you?
Vannetta: Well, I would say that Henry is the most dear—he reminds me of every grandfatherly figure in my life—including my own grandfather. Henry has his problems and shortcomings like any other person, but his endearing quality is how much he cares for the people under his care. I suppose I'm most like Emma, though I see reflections of myself in Katie Ann as well.
4. AmishReader: What do you find most challenging about writing Amish mysteries?
Vannetta: I think there is an important line between respecting their culture and imagining what that life must be like. As Englischers, we can't really know…we haven't lived it, but visiting and speaking with the Amish certainly helps. What Amish readers have told me they enjoy about my stories (even my mysteries), is that I don't put them on a pedestal.
5. AmishReader: What is one of your favorite scenes in Who the Bishop Knows?
Vannetta: I absolutely loved writing the end, when Henry and Emma are preparing to confront the killer. Without giving anything away, I had my Bible open to 1 Samuel 17:38-40 as I wrote the scene, and it was a delight to incorporate that age-old passage into Henry's story.
6. AmishReader: What can readers take away from Bishop Henry Lapp's story regarding their own God-given gifts?
Vannetta: I think we can learn not to be ashamed of the gifts that God has given us and to trust that He has made us the way we are for a purpose, that always His plan for us is a good plan and that His love for us knows no bounds.
AmishReader: Thank you so much for sharing with us, Vannetta!
* * *
About Who the Bishop Knows…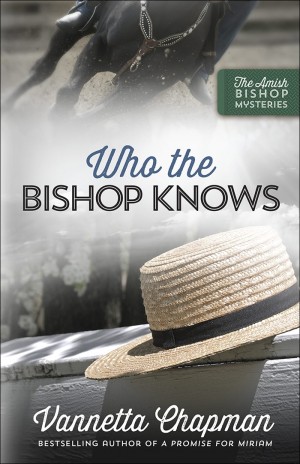 What You Don't See Might Hurt You
Every year, residents of the small Amish community in Monte Vista, Colorado, look forward to the Ski Hi Stampede, the state's oldest professional rodeo. The rodeo is always good, clean entertainment for the hardworking farmers of the San Luis Valley. But this year, the Stampede turns deadly for one Amish man. Did rodeo fans see an unfortunate accident? Or something more sinister?
Amish bishop Henry Lapp is known far and wide for his uncanny ability to draw and remember the smallest details of anything he's seen, skills that have served him well in past investigations. He was at the rodeo that day. The problem? He didn't see Jeremiah Schwartz's death.
With a murderer on the loose and members of his community being threatened, Henry must act fast. But can he solve a crime he didn't see? This time around, Henry will have to rely on his keen sense of human character and observation, skills he's honed in his role as bishop, if he hopes to crack the case.
Who the Bishop Knows is a story of accepting our talents, putting one another first, and trusting that God will care for His children.
Amazon | Barnes & Noble | Christianbook
* * *
Vannetta Chapman writes inspirational fiction full of grace, including romantic suspense and Amish romance novels. Chapman was a teacher for 15 years and currently writes full-time. She lives in the Texas Hill Country with her husband, pets, and a herd of deer.
Visit her at www.VannettaChapman.com.
Last 5 posts by Amber | AmishReader.com