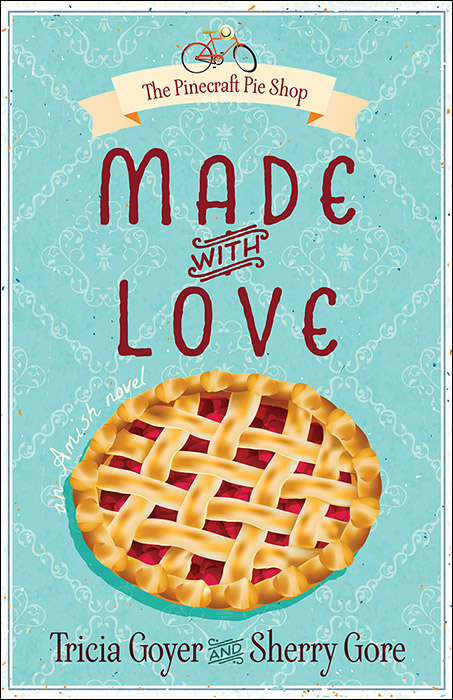 Today we're delighted to chat with fiction author Tricia Goyer about her new series (coauthored by Sherry Gore)! Get a behind-the-scenes look at The Pinecraft Pie Shop series, learn more about the setting of Pinecraft, and discover Tricia's favorite flavor of pie…
* * *
AmishReader: What inspired the idea for The Pinecraft Pie Shop series?
Tricia: There are so many things to enjoy when I spend time with my Amish friends. I love their love for their families and community…and I also love their PIE!
Sherry Gore is a sweet friend. She's also a wonderful cookbook author. One of her cookbooks is Me, Myself, and Pie. The photos in the book make my mouth water!
I've made a few good pies in my lifetime, but I dream of being able to bake like Sherry. For me the best way to become an excellent baker overnight is to step into the life of a fictional character who loves to bake!
Once Sherry and I started talking about a character who loved to bake and who longed to open her own pie shop the series took on a life of its own!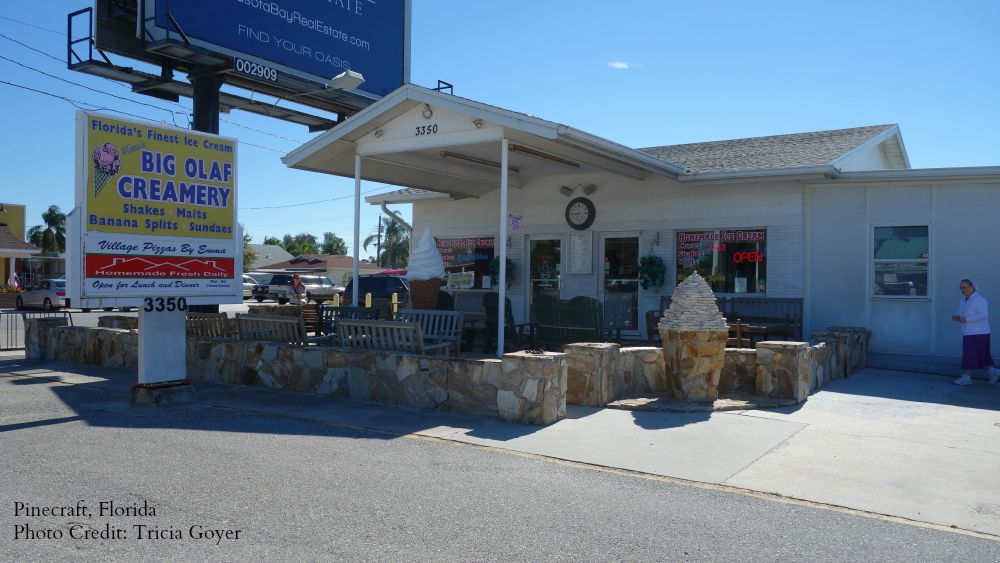 AmishReader: What was the collaboration process like for Made with Love?
Tricia: Sherry and I had a wonderful time brainstorming. We'd talk about characters, ideas, themes, and more. I did most of the writing and she provided all of the information. Sometimes we'd chat on the phone and other times I'd send a dozen emails in the course of a day asking her questions. Since Sherry lives in Pinecraft and lives the plain lifestyle, she provided so much wonderful information. She also offered ideas that made the story even stronger. It was a joy to work with her!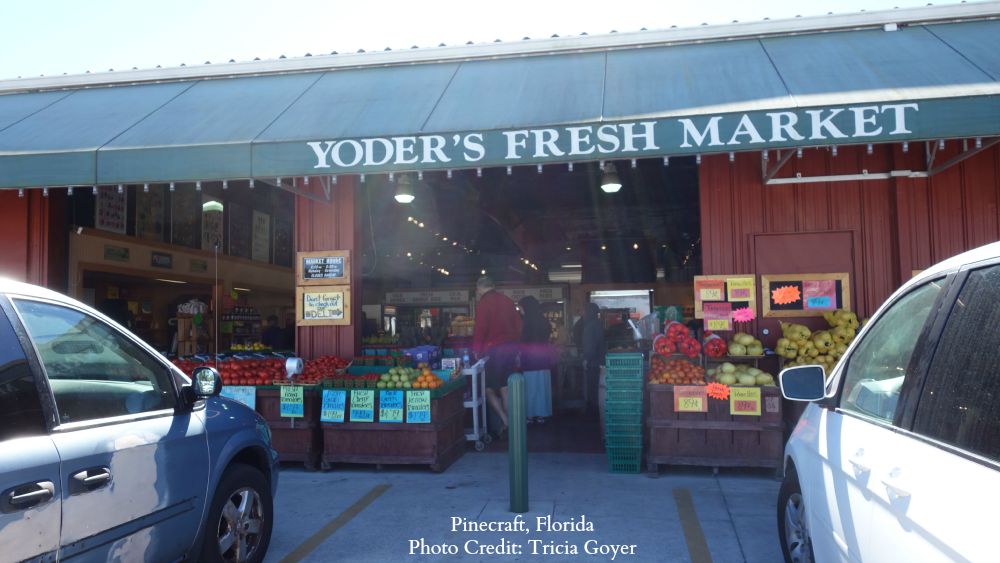 AmishReader: Tell us about the story's real-life setting. What do you love most about Pinecraft, Florida?
Tricia: I visited Pinecraft over a year ago, but I love the idea that Amish and Mennonites from all types of communities come together. There are Old Order Amish, New Order Amish, Mennonites, and everything in between. These plain people come from all over the United States—and some are from overseas. They often live different lifestyles and wear different styles of clothes, but when they come to Pinecraft those differences are overlooked.
AmishReader: What's your favorite kind of pie?
Tricia: I love raspberry cream pie! Just thinking about it makes my mouth water!
Thank you, Tricia, for joining us today! We hope you get to have some raspberry cream pie real soon!
* * *
Curious about the coauthor's take? You can read an interview with Sherry on the Harvest House blog! And you can learn more about Made with Love, Book 1 in The Pinecraft Pie Shop series, on the Harvest House website.
Tell us, readers, what do you love most about the Amish communities you've read about or visited?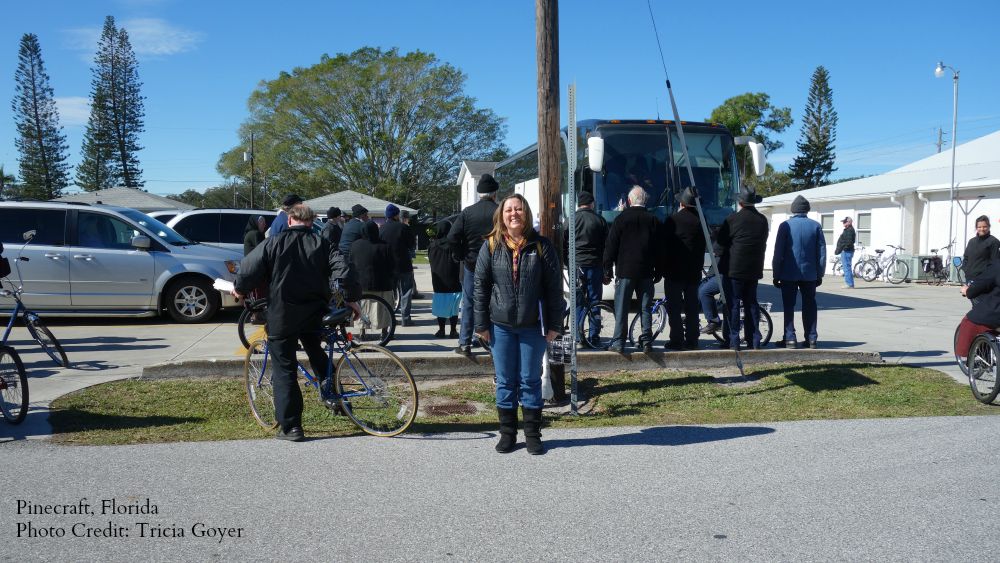 Tricia Goyer is a busy mom of six, grandmother of two, and wife to John. A USA Today bestselling author, Tricia has published over 40 books and has written more than 500 articles. She's well-known for her Big Sky and Seven Brides for Seven Bachelors Amish series. For more information visit Tricia at www.TriciaGoyer.com. Tricia, along with a group of friends, also runs www.NotQuiteAmishLiving.com, sharing ideas about simplifying life.
Last 5 posts by Amber | AmishReader.com