What an exciting way to jump back into the blog! We're so pleased to announce that The Amish Blacksmith by Mindy Starns Clark and Susan Meissner won a Christy Award in the Contemporary Series category! You can find a list of all the 2015 winners and learn more about the awards at www.christyawards.com.
Curious what all the hullabaloo is about? Well, we're giving away a copy of The Amish Blacksmith to one of you in celebration of this happy occasion! Just leave a comment with your email address letting us know you'd like to be entered in the drawing. You just might be a winner, too!
Fine print: Giveaway is open to residents of the U.S. and Canada only, and participants must be 18 years old or older to enter. A winner will be randomly selected and emailed on Tuesday, July 7th. This giveaway is in no way sponsored by or affiliated with Facebook, WordPress, or Twitter.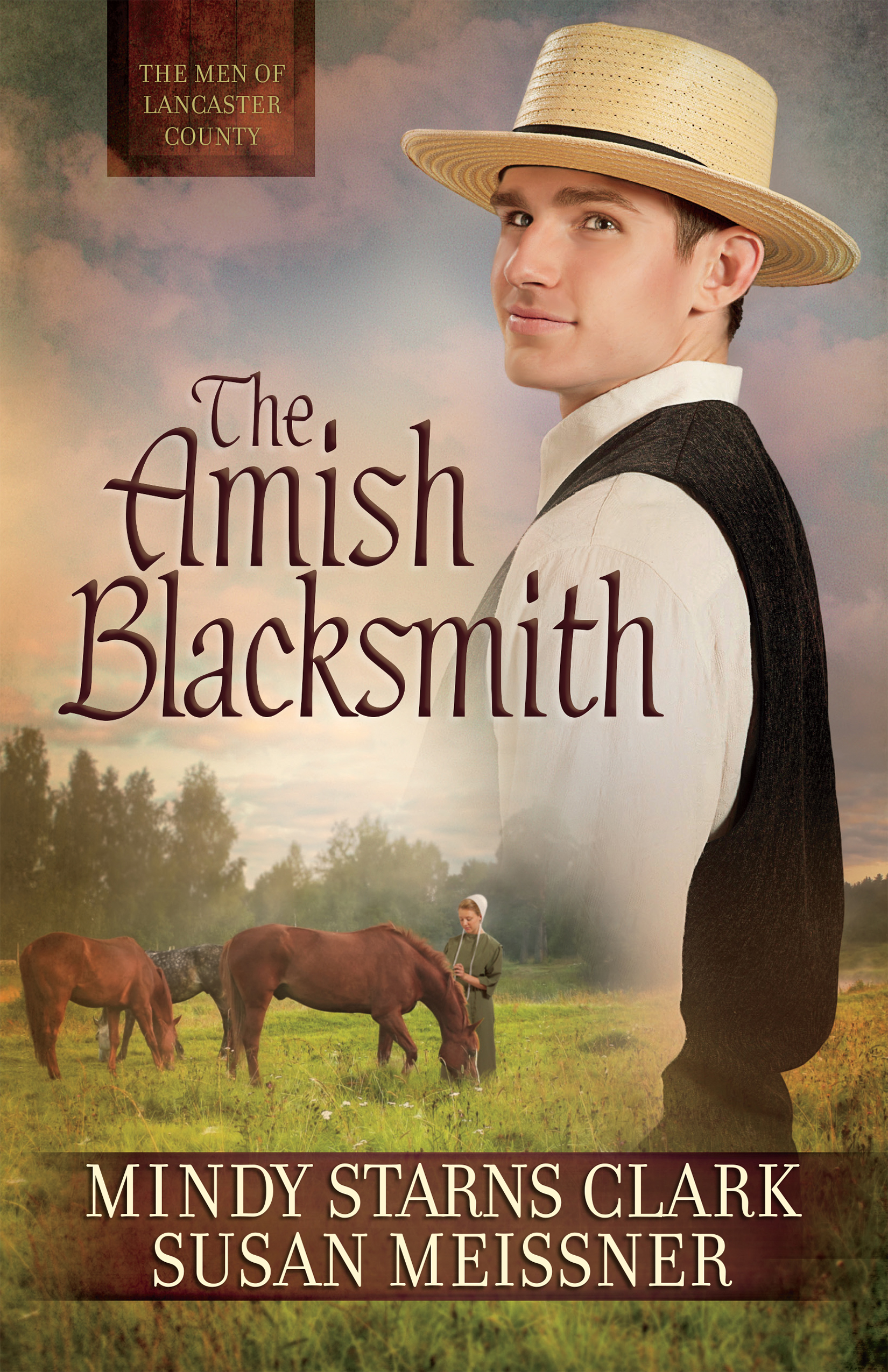 The Amish Blacksmith by Mindy Starns Clark and Susan Meissner (August 2014)
Book 2 in The Men of Lancaster County series
(Book 1: The Amish Groom; Book 3: The Amish Clockmaker)
About the Book:
Apprenticed blacksmith Jake Miller is skeptical of Priscilla Kinsinger's innate ability to soothe troubled horses, especially when he has own ideas on how to calm them. Six years earlier, Priscilla's mother died in an awful accident at home, and Priscilla's grief over losing her mother was so intense that she was sent to live with relatives in Indiana. She has just returned to Lancaster County.
Not that her homecoming matters to Jake, who is interested in courting lighthearted Amanda Shetler. But Jake's boss is Priscilla's uncle, and when the man asks Jake to help his niece reconnect with community life, he has no choice but to do just that. Surprisingly, he finds himself slowly drawn to the beautiful but emotionally wounded Priscilla.
Jake then determines to prove to her that it's not her fault her mother died, but what he discovers will challenge everything they both believe about the depth of love and the breadth of forgiveness.
Last 5 posts by Amber | AmishReader.com