A Plain & Simple New Year with Amish Families
I'm one of those strange people who like to make new year's resolutions. Usually I have an entire list of them. It helps me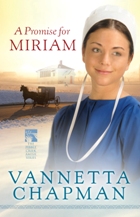 to write things down, and when I make resolutions they are sitting there on a sheet–nice and neat, small promises to myself.
But I'll be the first to admit that this can get out of control. Sometimes my list is ridiculously long. Sometimes I overestimate what can be accomplished in one year. Sometimes I'm just not thinking straight when I write that list. So this year, I decided to take a clue from my Amish friends, from the families I have visited. I'm going to keep things PLAIN and SIMPLE. What does that mean?
Amish families enjoy spending time together. It's not an "event" to share a meal or spend an afternoon with family. It's what they do naturally. Family simply does come first for them.
Amish families keep distractions to a minimum. Oh my. there are so many things that I agree to do, and then wonder WHAT WAS I THINKING? Amish families are involved in the community around them, but they don't over-commit themselves.
Amish families work together. Maybe you've seen the photos of fathers and sons in the fields. Or girls helping their mother hang out laundry. Amish families do work together in so many areas of their lives.
Amish families eat together. Sounds pretty simple, right? A meal shared together can put the correct perspective on your day.
I did list a few resolutions in my journal for 2014 – but they are relatively simple. Focus on my faith. Be there for my family. Do the right thing regarding what I eat and how I spend my time. Plain and simple, just the way I like it.
God's blessings on you and your family in 2014,
V
Last 5 posts by vannetta