Writing and Photography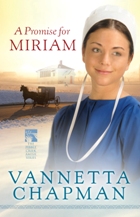 I love writing Amish fiction, and I adore visiting Amish communities to research the books I write. A Promise for Miriam takes place in SW Wisconsin–a beautiful part of our country. I have at least a hundred pictures of rolling countryside, babbling brooks and BUGGIES! Yes, I have lots of buggy pictures.
A camera can be an author's best friend. It helps when we're back home, and we're trying to remember how a place felt or how it smelt or how the lane crunched beneath our feet.
THE ONLY PROBLEM is that the Amish prefer  not to be photographed. I understand that, and I respect it. YET, when I'm home writing it does help though to have some Amish people to look at. This is where Bill Coleman comes in. Are you familiar with his work? He's amazing! I asked him once how it was that he's able to photograph the Amish. This was his reply–
Thank you Vannetta. I wanted to answer some questions raised about the photographs. The community that I've documented over the last forty years is composed of 200+ Amish families. Like many cultures, the Amish are varied in how they go about their lives. Some have granted permission while others have requested that I not photograph. Some families are very casual and appreciate seeing their photos, some do not. Each bishop/church has their own unique viewpoints and further, each family has their own as well. To be sure, they are not a monolithic culture of rules and I think that this is a contributing factor to their longevity over these last 200 years. I'd be glad to answer any other questions anyone might have. Thank you for letting me share my life's work.
Bill is an awesome guy, and his work has certainly touched many lives. In celebration of the release of A Promise for Miriam, I'm giving away a matted print of one of Bill's photographs. You are able to choose which schoolhouse photo you'd like, and if you win, I'll ship it to you. Details are on my blog and you must enter there.
  A Promise for Miriam made Christian Retailer's top 10 fiction bestseller list this past week, and I want to thank you for that. Readers of Amish fiction are among the best I've ever met.
Blessings,
~V
author of Fiction full of Grace
Last 5 posts by vannetta