I am NEW to the AmishReader site, so I wanted to introduce myself. Hi. I'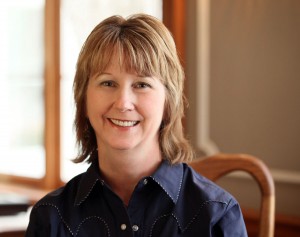 m Vannetta Chapman, new author for Harvest House, and I'm crazy excited to be here.
I also wanted to tell you a little about the Amish community in Wisconsin, the setting for my new book, A Promise for Miriam.
When I visited Wisconsin last summer, I was in for a big surprise. I thought the Amish community might be friendly (they always have been–wherever I go), but I didn't realize they'd be so DIFFERENT. Wisconsin is different though. The hills are bigger, the woods thicker, and the towns farther apart. I visited in June, but I can imagine what the winters are like  — super cold! Ice fishing is a sport in parts of Wisconsin.
I'm fairly well acquainted with the Amish in Indiana, and even Ohio and Pennsylvania. The Amish community in Cashton is quite a bit more conservative though. It's not exactly Old-order, as you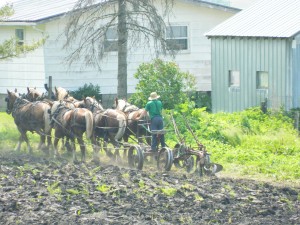 might have read about,
but they do still cling to the old ways. For example, there were no gas stoves or refrigerators in their kitchens. I was certainly surprised when they explained to me how they chop ice out of the river in the winter, and that ice keeps their food cold all year long. Some of the districts also still use outhouses for bathrooms in their homes.
But the people? Well the Amish people I found to be very m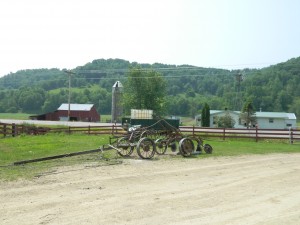 uch the same as elsewhere–gentle, peaceful, and friendly. They still invited me into their home, spoke with me freely, and made me feel very welcome.
Wisconsin Amish. In a word–lovely. I'm thankful for my new friends and the stories I have to share with you. I hope you'll stop by my webpage and my blog. I'll be having give-aways from June 15-July 15th as A Promise for Miriam releases. Yeah, I did some shopping while I was in Wisconsin.
Blessings,
Vannetta
Last 5 posts by vannetta