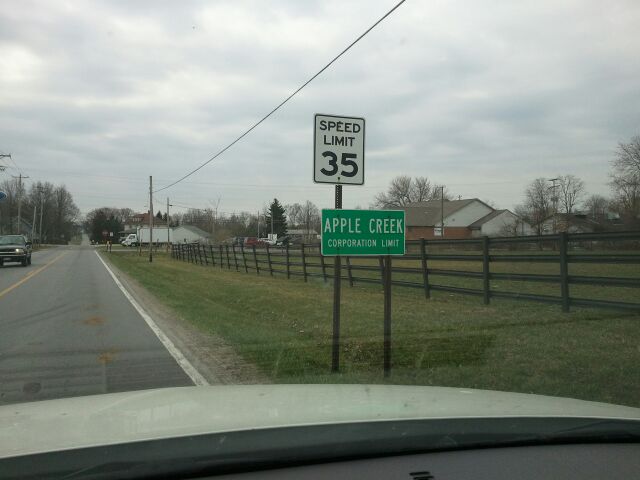 Apple Creek is a real place.  It is a village set in the heart of Wayne County, Ohio, eleven miles from Dalton and ten miles from Wooster.   There are real streets, and real people in Apple Creek.  There are Hershbergers and Springers and some Halversons living there.  Apple Creek and the surrounding area is home to a large Amish community and has been since the mid 1800s.  Not far to the east lies Lancaster, Pennsylvania, where the first Amish that came to America settled in 1720.  I chose Apple Creek as the setting for "A Quilt for Jenna" while doing research on the Amish in Ohio and in particular on Amish quilt-makers.  Apple Creek, Dalton and Wooster, Ohio are known throughout the country for the marvelous Amish quilts that are produced there.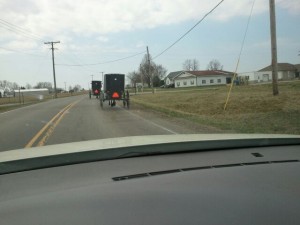 Dalton has one of the biggest quilting fairs in Ohio.  A town named Apple Creek was just too good to pass up as a location, so I started my story there.  I used the actual streets and highways, the localities and even local family names.  As I mentally planted myself in the heart of Apple Creek, the characters in the book began to spring out of the earth, fully grown, with lives and stories, joys and sorrows.  The story was easy to write because it seemed as though I was reading someone's journal as I wrote it.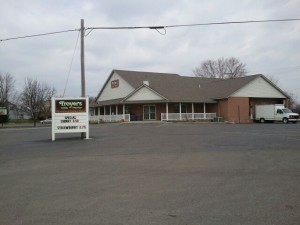 The more I explored Apple Creek, the more I realized how connected I was to the village.  My great-great grandfather, Anthony Rockhill, was born 49 miles from Apple Creek in Alliance, Ohio in 1828.  Apple Creek is 85 miles from the site of Fort Henry, West Virginia on the Ohio River.  Fort Henry was the site of Betty Zane's run for life during the British and Indian siege during the revolutionary war in 1782.  The book 'Betty Zane,' by Zane Grey, was a childhood favorite and still has a place on my bookshelf.  As a child I poured over stories about Lewis Wetzel and Jonathan Zane and followed them through the trackless Ohio wilderness only a few miles from what would become the village of Apple Creek.  I've never been there, but I feel I know the area like the back of my hand.  And so it was no coincidence that I came to choose Apple Creek.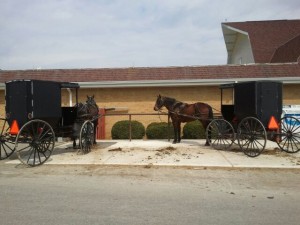 Though the characters in this book are fictional, they have become very real to me, as I hope they will become to you.  It is my hope that their stories will touch a place in your heart as you read, and that you might find something of your own life here in Apple Creek, Ohio, that may be changed for the better by the end of the book.  So, as I think about it, maybe it was coincidence that I chose Apple Creek.  After all, coincidence is just God choosing to remain anonymous …
*Thanks to Ron Jansen, my new friend from Apple Creek, who sent me these pictures.  Ron and his wife found "A Quilt For Jenna" in the 'choice books' display at Der Dutch Restaurant on Kidron Road.  Kidron is the road where Jerusha and Henry crashed their car on the way to the quilt fair in Dalton.  Coincidence??  Find out more about Apple Creek at my website:  www.PatrickECraig.com
Last 5 posts by Patrick Craig